Affordable skip hire in Weetwood, Leeds
Our Weetwood skip hire services are just minutes away from Leeds city centre, on the route north from the city that also takes in Burley, Headingley and Meanwood.
You will find Forge Skip Hire in Weetwood, Leeds, removing unwanted and waste materials from all manner of construction and refurbishment projects.
We also remove garden waste - perfect if you're planning some more extensive landscaping and are worried about old shrubs, hedges or other quantities of organic matter.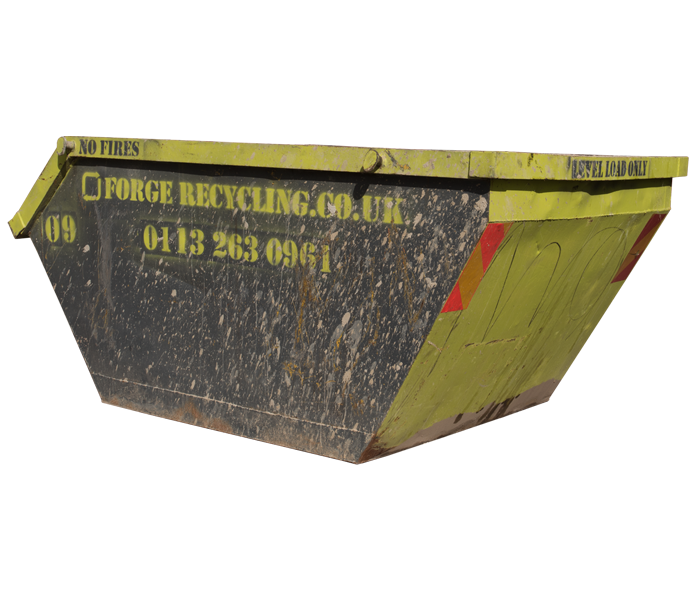 Reasons to want Weetwood skip hire
There are many reasons why you might need Forge Skip Hire in Weetwood, and on our online booking page you can let us know in advance what type of materials you need to dispose of.
That could be garden waste as mentioned above, or recyclables like metal or wood. We also have options for builders' waste and house clearances, as well as loose or bagged general waste.
We offer affordable skip hire, with lower prices for skips that will be delivered to a secure off-road location rather than being placed in a publicly accessible position.
Skip hire for Weetwood and beyond
As mentioned above, our skip hire services in Weetwood are just part of our full coverage for surrounding areas, Leeds city centre and nearby towns too.
If you are in a neighbouring area, check our online booking form for the full list. You can give us your exact address on the second page anyway, so that we know exactly where to deliver your skip and also where to come to pick it up again on collection day.
// Google map placeholder ?>