Homeowners everywhere dream of stamping their personality on their home, and while kitchen renovations can be ambitious, they can also have the biggest effect, and it doesn't have to cost the earth to get the job done.
These are just some of the ways you can complete kitchen renovations on a budget, without compromising too much on the finished product – and how you can even save money over the long term.
1. One quote does it all
Choose your building firm carefully, especially if you need any structural work like walls moved or removed and RSJs put in to support the ceiling.
You'll often find the total price is lower if you use one building company to handle the work in its entirety, from building alterations to decorating and even supplying and fitting the appliances.
Check there are no hidden extras in the quote though – you want to be sure that the price quoted is as close as possible to the price you end up paying – and that the firm has a good reputation in your local area.
2. Energy efficiency
New kitchen appliances now have an energy rating, so by opting for A-rated appliances, you reduce the total amount of energy that they will use.
You'll pay more upfront, but the savings will be continual and long-term, so if you can afford to spend the money in the short term, energy efficient kitchen appliances are often the best option economically.
3. Smart appliances
The other thing to look out for on modern kitchen appliances is any kind of 'smart' technology, which might allow you to switch the device off remotely, or at least adjust its energy consumption.
Fridges and freezers, which run constantly, are the obvious example of this, and by adjusting their temperature manually or automatically, you can spend less on energy, such as in winter when the ambient air temperature is lower anyway.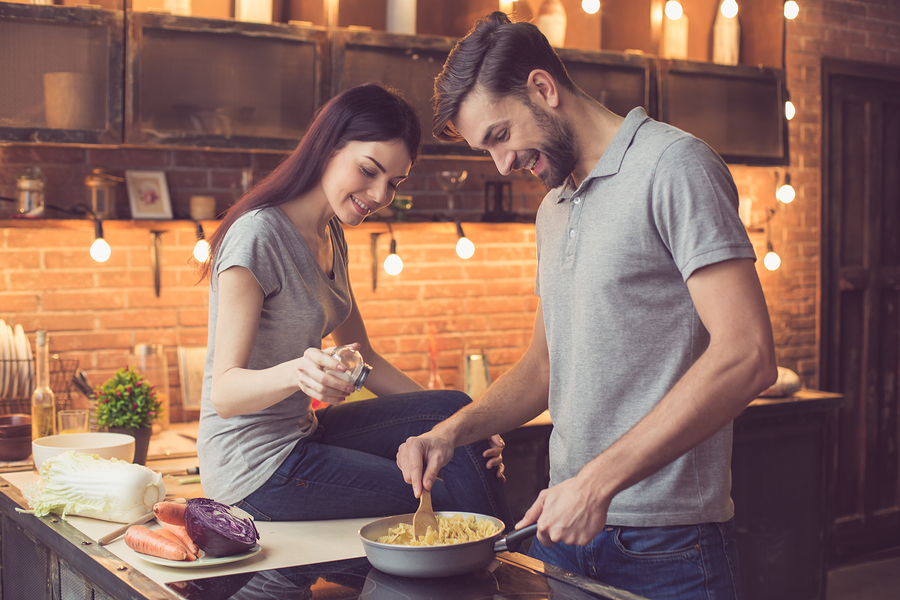 4. Keeping warm
While fridges and freezers keep your food cold, you may want the kitchen itself to be warm and cosy, especially if you use it for entertaining or eat your meals in there.
Look into options like cavity wall insulation if you don't already have it, as the hard surfaces in a kitchen can make it easier to lose heat through uninsulated walls.
If your kitchen renovation includes having a new floor laid, think about whether it's worth installing underfloor heating – again it's an added cost in the short term, but it means warm floors that will help to keep the room warm in general over the long term.
5. Storage everywhere
There are all kinds of smart storage options for kitchens, so pick out the ones that suit you best, including a fridge and freezer that are comfortably big enough for your family.
If you don't eat much frozen food, a smaller freezer will naturally be more economical, but having the right amount of storage – including room-temperature cupboards, drawers and so on – will mean you can keep perishables under the right conditions so you don't waste food ingredients unnecessarily.