Wakefield skip hire from Forge
Wakefield was famously nicknamed 'the Merrie City' in the Middle Ages, and to the 80,000 people who call 'Wakey' their home, it is still a vibrant place to live, set against the twin backdrops of the Pennines and the River Calder.
It was once said that an honest man could dine for two pence per meal in Wakefield, and while that may no longer be the case, our skip hire services help the city's retailers and traders to bring commercial premises up to scratch, supporting that legendary status as a market town.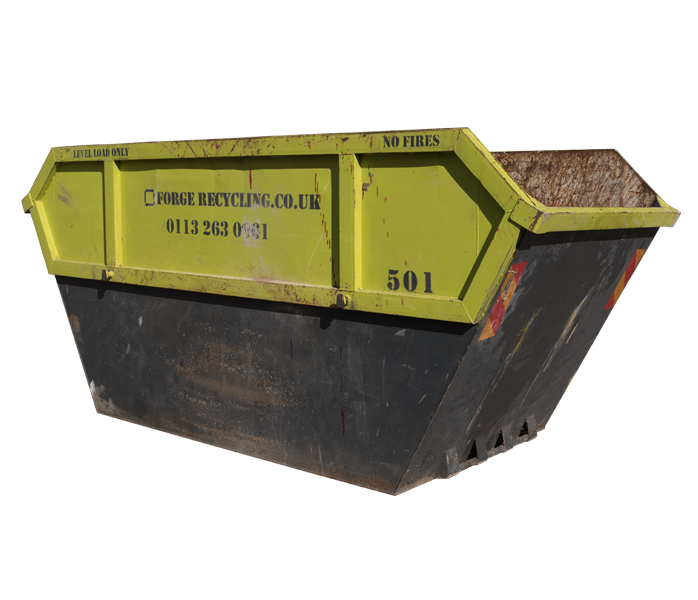 Keeping the lid on Wakefield skip hire prices
Our skip hire prices are designed to be among the best in the region, but how can you keep your quote low?
The type of waste you are producing is one factor, so if you can keep your output to only recyclable materials, we may be able to quote you a better price.
For general waste, if you can bag it up before it is skipped, that can have an effect on skip hire prices too.
And if your skip is on secure land, rather than out on a public road, we may be able to offer a hire price that recognises that fact too.
A new face for Wakefield
More recent developments in Wakefield have seen new retail sites opened - again adding to the city's market town heritage.
But the Wakefield Waterfront, the stretch of land alongside the river and canal, has also been given a facelift.
Our skip hire services in Wakefield are available to any such developments, large or small, on properties ranging from commercial and retail, to domestic premises, to industrial units - whatever you are working on, we can provide you with the right kind of skip for your waste.
// Google map placeholder ?>