Skip hire in Stanningley
Stanningley sits about five miles to the west of Leeds between the city and Bradford, and is a district of Pudsey.
The local stretch of the A647 holds the unusual distinction of being the location of the UK's first HOV Road pilot scheme, which gave priority to 'high occupancy vehicles'.
In effect, this meant cars with two or more people in them were allowed to drive in a lane also used by buses and cyclists, while lone drivers could only use the one remaining lane.
The scheme proved successful in reducing journey times for HOVs and the pilot scheme was later made permanent.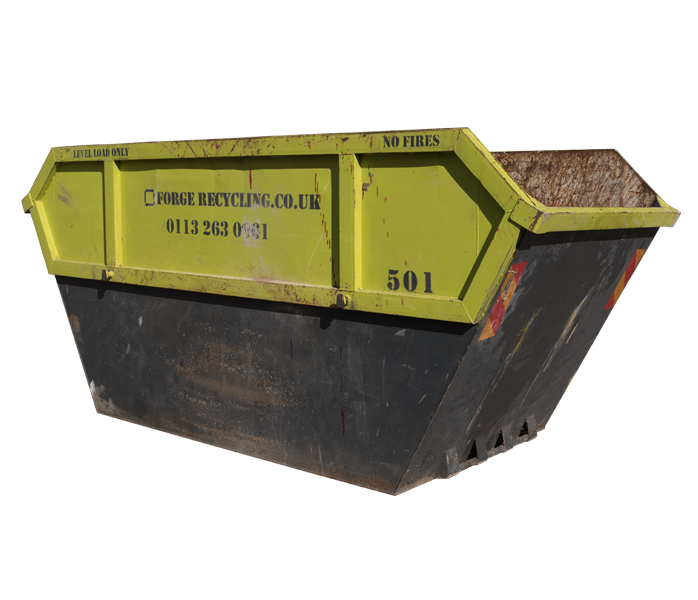 Stunning skip hire in Stanningley
We are pleased to provide streamlined skip hire in Stanningley with all of the convenience of online skip hire bookings and online collection requests too.
You are still welcome to call us with any enquiries that aren't covered by the website, or if you prefer to place your Stanningley skip hire booking by phone.
But our online forms mean you can book a week's skip hire in Stanningley with a choice of common skip sizes and an instant price quote.
Requesting collection of Stanningley skip hire
To request collection, you'll need your payment reference given to you when you placed your Stanningley skip hire booking.
Just fill this in the collection request form along with a few other basic details, and we can come out and collect your skip along with any waste you have placed inside it at a convenient time.
// Google map placeholder ?>