Pudsey skip hire - book online now!
Say 'Pudsey' and most people won't think of the Yorkshire town, but of the yellow bear that features in the BBC Children in Need charity appeals.
Both have gone through changes over the years - Pudsey's bandana has changed colour at least twice, while the town has seen redevelopment including the construction of new school buildings at Pudsey Grangefield.
Our skip hire services are available to all building work carried out in Pudsey, from new construction like the school mentioned above, to sensitive redevelopment - such as the conversion of the old listed school building into residential flats.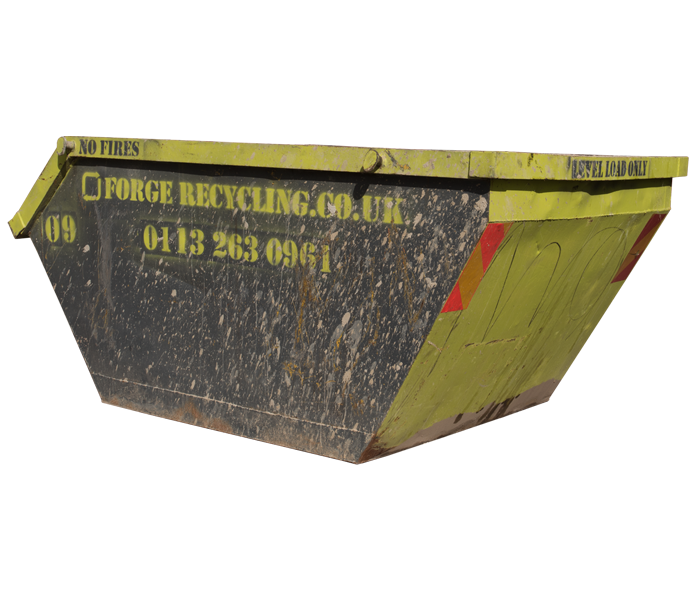 Skip hire prices and types of waste
The type of waste you need to throw away can have an effect on the skip hire prices you are asked to pay, and it's not just about exactly what's going in your skip - it's also the size, shape and how it's wrapped.
Recyclable materials can be easier to deal with in an eco-friendly way, but we will always make sure none of your waste ends up in a landfill site.
Bulky but light materials like wood may need a bigger skip, while rubble, soil and so on is more suited to a traditional 'builder's skip'.
Our skip hire prices will tell you how much you will need to pay for the most appropriate skip for your waste - just get in touch to tell us what you're working with.
Pudsey's building blocks
Pudsey Bear was named after the town - his designer, Joanna Lane, was from Pudsey - and the lettered building blocks that 'bear' the name of the BBC Children in Need appeal have been part of the logo for three decades too.
It's an instantly recognisable link with a town that is continually redeveloping and reviving its built infrastructure, something our skip hire services are here to support.
// Google map placeholder ?>