Affordable Skip hire in Morley
Morley is unusual in that its name comes from two words for open spaces - literally 'moor' and 'lea' meaning an open valley - but its population of about 45,000 people mean today it has plenty of built-up spaces.
The town was also home to Sir Titus Salt - whose desire for a custom-built worker village with good canal and rail links ultimately led to the construction of Saltaire in Shipley.
Morley therefore has a long association with development on even a fairly grand scale, and our skip hire services in Morley are always available to take away any waste left over from new construction and refurbishment projects alike.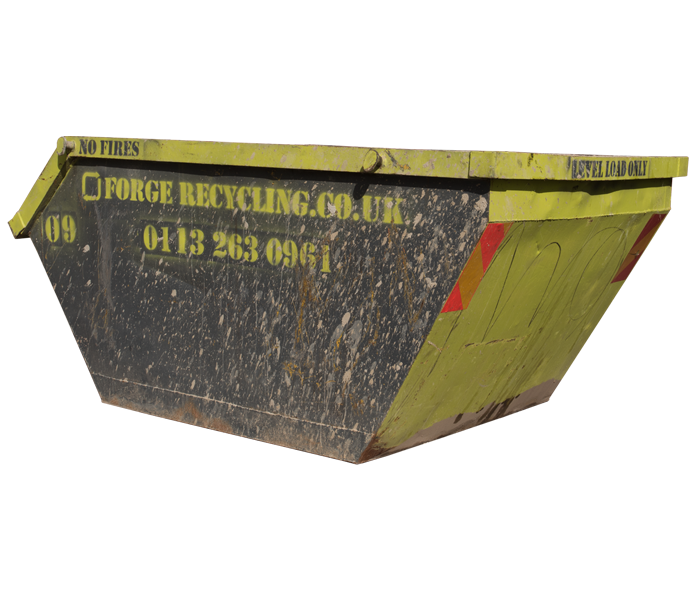 The region's best skip hire prices
The best skip hire prices are not necessarily the cheapest skip hire prices, but we will always do our very best to offer you great value for money while ensuring that we always offer affordable skip hire.
What we can provide on top of that is a service that runs to your schedule, with skips delivered and picked up at a suitable time for you - which can all be arranged through our online booking process.
None of the waste we collect ends up in landfill, and we are proud to offer complete peace of mind to all of our customers when removing full skips from your premises.
Helping you clear waste in Morley
Our skip hire services in Morley, Leeds range from mini skips for small domestic projects, to traditional builder's skips, to our jumbo skips suitable for bulkier waste that is not necessarily very heavy.
We're happy to help you work out which size of skip you are most likely to need - and it's often better to choose the larger size if you're on the borderline, rather than risk running out of room.
We are here to provide skip hire for Morley, Leeds, and aim to be the go-to affordable skip hire service in the area. Contact us for more information on how we are making this so.
// Google map placeholder ?>