Online skip hire in Middleton, Leeds
Forge Skip Hire in Middleton, Leeds, is not to be confused with the roughly 25 other Middletons around the UK, or the many more other variations of the name like Middleton-on-Sea.
The Leeds suburb is found just a few miles south of the city centre, flanked on all sides by the M1, M62, M621 and Dewsbury Road - making it easy for us to provide Middleton skip hire services by road via one route, even if the others are busy or blocked.
With the option to specify not just a delivery date, but also a time slot for your skip to arrive, this means Forge Skip Hire can be in Middleton on schedule, ready to keep your project on track.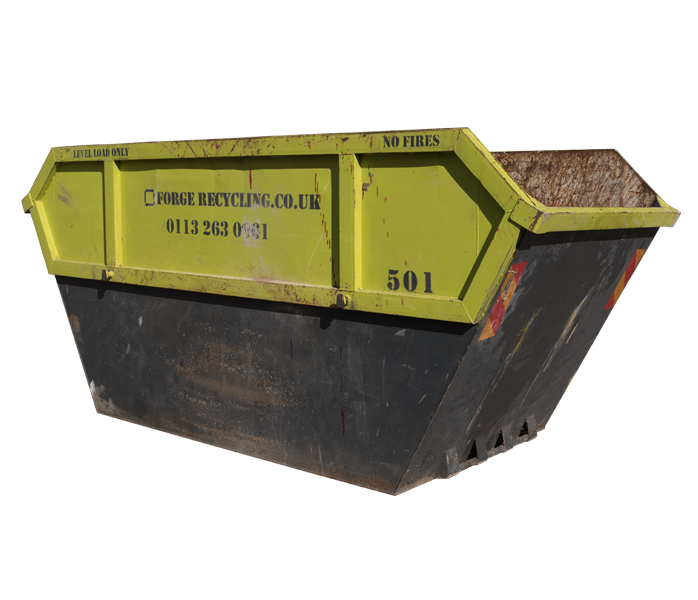 Middleton skip hire at the heart of the action
The excellent choice of motorway links isn't just convenient for us providing Middleton skip hire services, it's also a sign of the origins of the suburb.
Its name literally means 'Middle Town', and would have referred to its position on the old route between Rothwell and Morley, both of which we also provide with affordable skip hire.
As a modern day suburb of Leeds close to the M1 and the White Rose Centre, Middleton is very much still at the heart of the area, as it has been since the days of the Domesday Book.
Make the most of affordable skip hire in Middleton, Leeds
There are a few ways to make the most of our affordable skip hire services in Middleton, including if you have a private, secure location for your skip delivery away from public roads.
Of course we will need access to this land to make the delivery and later collection, but by keeping the skip out of sight overnight, we can offer a lower price due to the lower risk of malicious acts.
// Google map placeholder ?>