Leeds Skip hire for homes and businesses
Leeds is one of the most vibrant and ever-changing cities of the north of England, with a cityscape and skyline that have been transformed in recent years.
Every new refurb or renovation means ditching the old fixtures and fittings, and that's where our skip hire services help Leeds homes and businesses to carry out such work.
We give you not just a safe storage space to dump your waste, but ethical removal and disposal too, with nothing sent to landfill sites.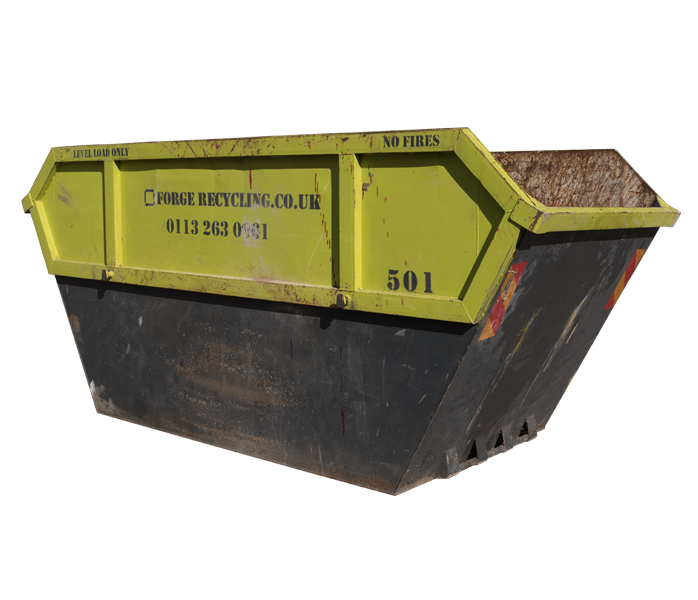 Skip hire near me: Leeds skip hire prices
We aim to offer the very best skip hire prices we can - and that means we need to know about the waste you are throwing away.
The amount of waste you are producing, the location and security of your skip, and even the type of waste can all affect how much you pay.
When you enquire about our skip hire prices, we will ask you to give us an indication of each of these areas, so we can give you an accurate quote.
All of our quotes aim to offer great value for money as part of our overall commitment to providing excellent customer service.
Leeds on the move
The pace of development in Leeds has always been testament to the city's growth - even the name comes from 'Ladenses', for a community on a fast-moving river.
We work hard to keep up with this hive of activity, from new residences and refurbished flats, to the biggest commercial, retail and infrastructure projects at the heart of the city.
For those whose job it is to carry out this work, our skip hire services are a godsend, giving you an ethical and secure way to dispose of all kinds of general waste and unwanted materials.
If you are searching for 'skip hire near me', Forge can offer exactly what you need.
// Google map placeholder ?>