Domestic & Commercial Skip hire in Leeds City Centre
Leeds is one of the great cities of the north of England - and of Yorkshire - and our skip hire services for Leeds City Centre help to carry out refurbishment work and other projects at the beating heart of this urban environment.
From the commercial and retail premises, to the remaining large industrial buildings, and the apartments and houses of those people who make Leeds City Centre their home, our skip hire services have got you covered.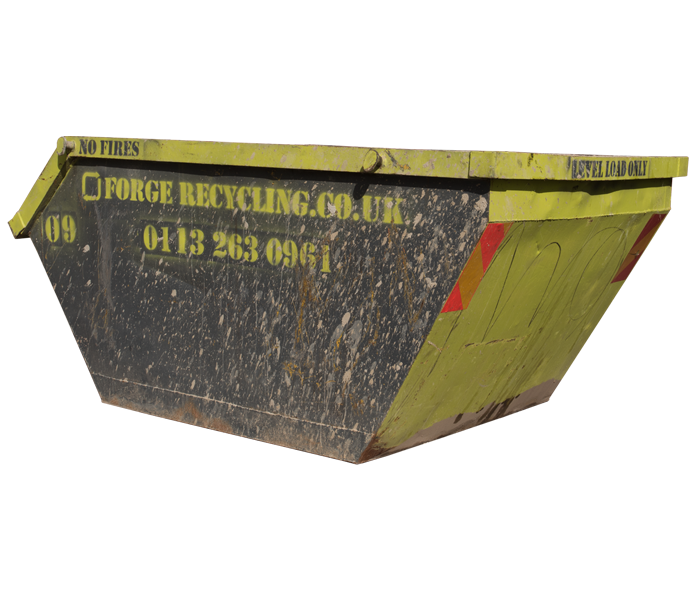 The best covered skip hire prices in Leeds
The wide variety of work that takes place in Leeds city centre includes some very large jobs, from domestic refurbs to renovation of commercial and office premises.
Our skip hire prices are designed to cater for this full range of needs - we can supply multiple smaller skips for different types of domestic waste, or large containers for quantities of commercial and construction materials.
Just tell us what you need and we will advise on the best type of skip, and always at the best skip hire prices.
Placing your skip in Leeds City Centre
City centres don't tend to come with a lot of spare room, and Leeds is no exception, so if you can give us an idea of where it might be suitable to place your empty skip, it can be a big help when it comes to delivery time.
We have provided skip hire services to Leeds City Centre for long enough that we will have a good idea of the options in most places - so if you're not sure, just ask and we will tell you where we think would be best for your skip to be placed.
// Google map placeholder ?>