Skip hire for Kirkstall, Leeds
The ruined monastery of Kirkstall Abbey is probably the best known landmark of the north-western suburb of the city of Leeds, and one we often pass when providing skip hire services to Kirkstall addresses.
Its crumbling stonework surrounded by parkland and set against the backdrop of the River Aire forms a popular public park - but don't be fooled into thinking no construction work takes place here.
Despite the ruined monastery itself, more recent work has built a visitor centre, while the abbey's own gatehouse was turned into a museum.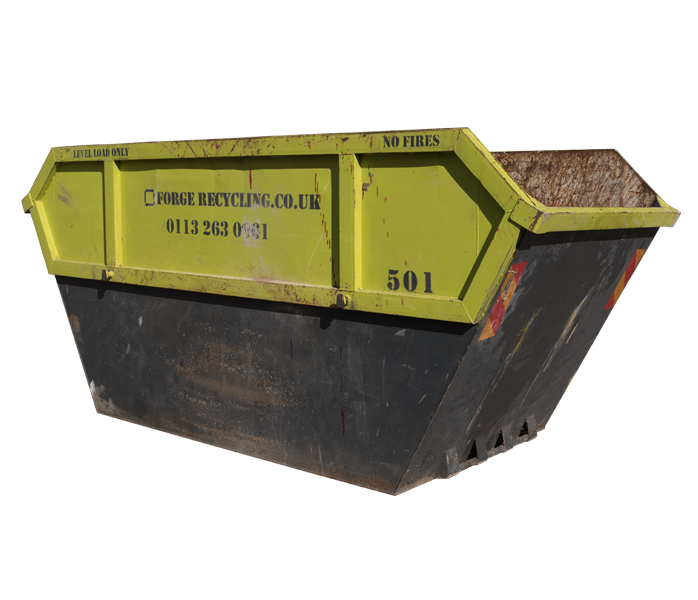 A commitment to low skip hire prices
While we aim to offer the best overall service, we also understand that low skip hire prices are a priority for most customers, and are committed to providing you with great value for money.
That doesn't mean we compromise on other areas though - for example, we make sure none of the waste we collect ends up in a landfill site.
But low skip hire prices are a commitment in their own right, and when you make an enquiry we will always aim to offer the best skip for your needs, at a budget-friendly price.
Rebuild and refurbish in Kirkstall
You don't have to have a ruined monastery for it to be worth embarking on a renovation project - everything from large industrial and commercial premises to the humblest of homes can be given a new lease of life with refurbishment, extension work or a complete rebuild.
Our skip hire services are here for whatever Kirkstall residents may need, and we can supply a mini skip for small domestic work such as redecorating a bathroom, traditional builder's skips for full-house refurbs and commercial interior design projects, and jumbo skips for the biggest jobs.
// Google map placeholder ?>