Skip hire in Cottingley
Cottingley in south-west Leeds is an urban area neighboured by Beeston and Churwell, and a short distance from the multi award-winning White Rose Shopping Centre.
The suburb has several landmarks of its own - including Cottingley Railway Station which serves the Leeds to Huddersfield line, and two tower blocks that were the city's tallest when they were first built in 1972.
At ground level its residential streets are largely cul-de-sacs, helping to keep through traffic to a minimum and creating sheltered, self-contained communities.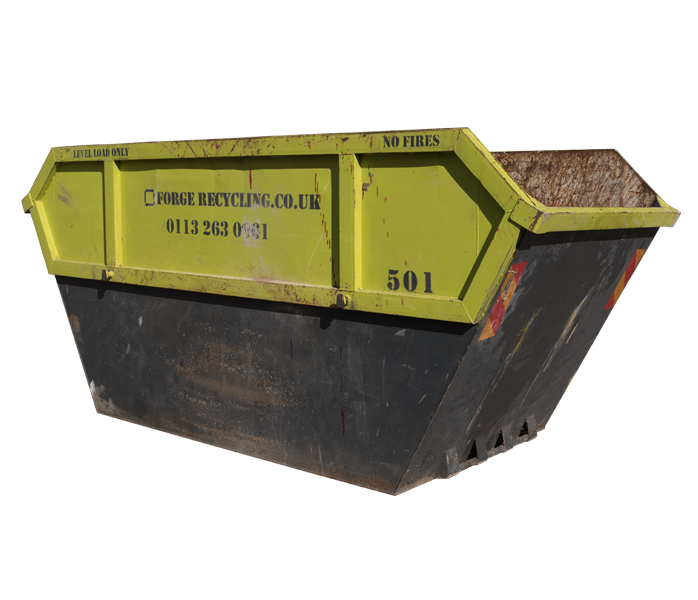 Safe skip hire in Cottingley
We offer safe skip hire in Cottingley, with professional delivery to the roadside or private property.
If you can take delivery to private land, there should be no need for a roadside skip permit - this has the added advantage of saving you the permit application fee and avoiding any delays./p>
Our padlocked enclosed skip hire in Cottingley adds further peace of mind if you need it, by putting a locked cover over your skip.
Professional removal of Cottingley skip hire
We collect skips to the same high professional standards. When your Cottingley skip hire is due to end, your skip is full or you just don't need it anymore, we can remove it safely.
In order to do this, we ask that you don't overfill your skip or put hazardous materials inside - you can check our What Not To Put In guide for more details on this if you're not sure.
// Google map placeholder ?>