Cheap skip hire Bramley
Skip hire is a crucial component in any major redevelopment work, as it offers a way to get rid of all the waste produced during the refurb, including collecting anything suitable for reuse or recycling.
Bramley has plenty of prime candidates for redevelopment, with much of its architecture dating from the 20th century and views across to Leeds city centre too.
Whenever any large-scale renovations are carried out, there's always bound to be waste materials, from ripped-out fixtures and fittings to brick rubble where new windows are installed.
Our skip hire services keep Bramley construction work well catered for, allowing this modern district to continue developing for the future.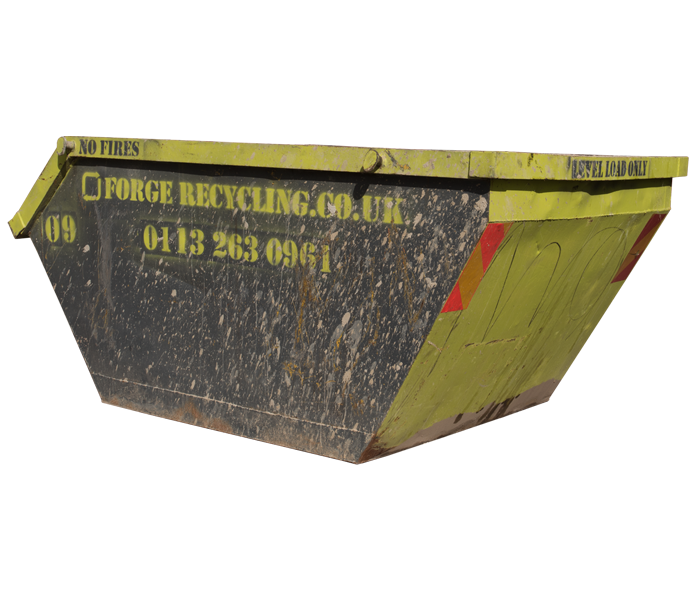 A focus on great skip hire prices
Two of our main focus areas in everything we do are great customer service, and great skip hire prices.
We think the two come together in our initial quotation service, where you can get an accurate idea of how much you will need to pay for your skip (or skips).
The size of skip, the type of waste, whether it is bagged, or recyclable, and so on - it all combines to influence how much you pay, but we are committed to offering great skip hire prices, no matter what you need.
Skip hire to keep Bramley sweet
Bramley is probably most closely associated with the cooking apple of the same name - but the apple is actually named after a Nottinghamshire butcher, and not the Leeds district.
A less well known claim to fame, but easily the more significant, is that Bramley was the birthplace of comedian Ernie Wise.
While we can't promise to bring you sunshine, our friendly customer service will certainly bring you a smile any time you hire one of our skips to help you complete your next project.
// Google map placeholder ?>