Bradford skip hire makes the most of local materials
Refurbish premises in Bradford and you might not realise how many local materials you are handling - but our skip hire services make sure as many as possible are reused.
Historically, Bradford produced everything from iron and sandstone to textiles and coal, and many of these early industrial products are still in situ in the city's buildings.
While they might not qualify as museum pieces, it's good to know that our Bradford skip hire services reuse and recycle everything - with zero landfill - so at least the region's resources are not going to waste following renovations.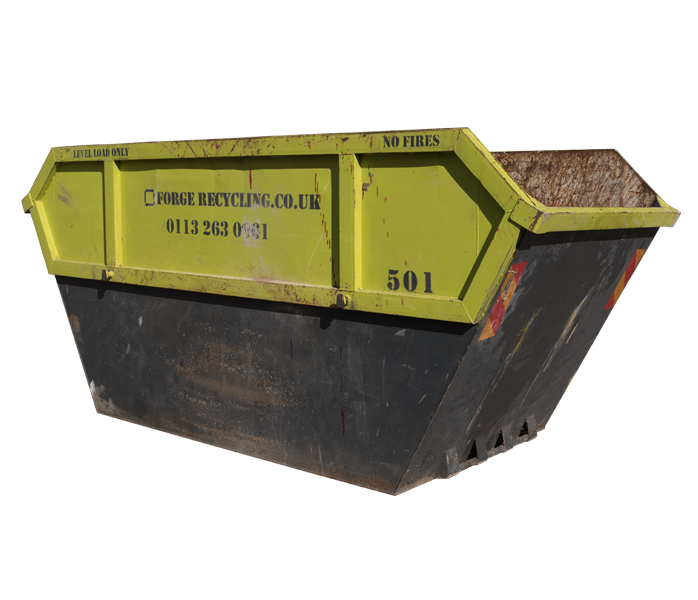 How we work out our skip hire prices
We think it's best if the skip hire prices you are quoted upfront are a fair and accurate reflection of what you will actually pay - and not just a ballpark figure.
That's why we ask for a few details, such as the size of skip you need, the waste you are getting rid of, and a few other things besides.
All of this helps us to work out our skip hire prices and give you a precise quote from your initial enquiry, which should be very accurate unless any of your needs change later.
What does Bradford waste?
As a thriving modern city, Bradford skip hire services get used as they would anywhere else, for all kinds of domestic and commercial refurb projects and new construction.
The materials mentioned above are one part of this, and a skip is a great way to get rid of mixed waste, from old cloth and soft furnishings right through to metal and stone rubble.
We can collect each type of material separately, or pick up a general waste skip and sort through it to retrieve anything recyclable.
// Google map placeholder ?>