Affordable Skip Hire in Beeston, Leeds
Our Beeston skip hire services offer a point to point waste collection and removal service - fill your skip and we will collect it, take it away and process the contents in the appropriate way.
The easiest way to get rid of large quantities of waste, it also allows you to meet your environmental obligations, as we operate on a zero landfill policy.
Everything will be recycled, reused or disposed of without simply going to waste, good for the environment and for your peace of mind too.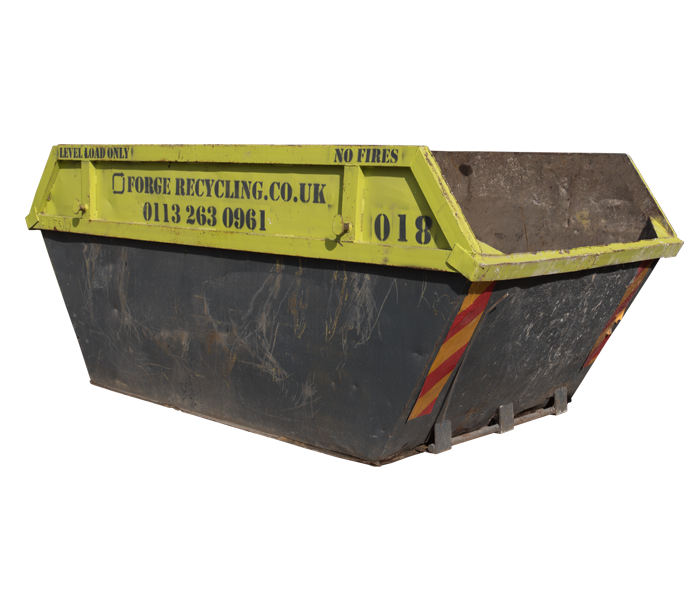 Great value skip hire prices
We are committed to offering excellent customer service and great value skip hire prices - especially as part of our overall waste removal process.
Our skips come in a variety of sizes, suitable for everything from light domestic waste to construction materials and furniture.
By quoting bespoke skip hire prices on every job, we can give you the best value every time, whatever your waste may be.
And after collection, we dispose of all waste ethically, with nothing sent to landfill, helping you to comply with environmental regulations.
Beeston - a great place for business
About 20,000 people and plenty of small businesses make Beeston their home, and the White Rose shopping centre is on its doorstep too, but that wasn't always the case.
In 1066 the area was valued at 40 shillings, but by 1086 the Domesday Book rated it as wasteland, and it wasn't until the 1400s that buildings like Cad Beeston and Stank Hall Barn - which both still stand today - were built there.
We apply the same principle to the waste we collect from you - recycling where possible and making sure nothing goes to landfill - so new and useful materials can be produced from what you throw away, with the environment protected at the same time.
// Google map placeholder ?>