Armley skip hire services for the 21st century
Armley may have industrial heritage, but it is firmly in the 21st century, and our skip hire services are helping with the refurbishment of some of the area's last disused industrial mills and other commercial premises.
Just a mile from Leeds city centre, it's perfectly placed to provide some of the most sought-after commercial premises west of the centre itself.
We provide Armley skip hire services that remove old materials from refurb sites, leaving behind a blank canvas on which developers can create truly modern interior spaces for residents and businesses alike.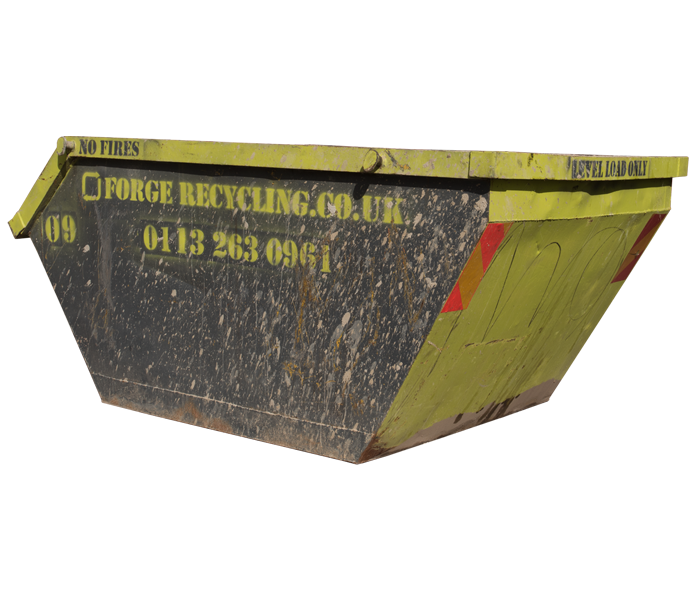 How are skip hire prices calculated?
Our skip hire prices aim to be the best in the region, but there are certain factors that affect how much we ask you to pay.
Skip size is the most obvious, as a larger skip is more difficult to transport, and leaves us with more waste to dispose of for you.
The location of the skip can be a factor too, and if you have a secure off-road location, we may be able to offer you better skip hire prices than if your skip is out on a public road.
Finally, the type of waste can have an effect, as recyclable waste is easier to dispose of in an eco-friendly way.
Armley's industrial origins
Armley is rightfully proud of its industrial past - and Armley Mills is a modern-day museum devoted to that part of the area's history.
Even now you can find plenty of industrial workshops and manufacturers within close reach of Leeds city centre.
We know that this type of work can often produce large quantities of waste, much of it recyclable - and our Armley skip hire services are on hand to remove and process these materials in the right way.
// Google map placeholder ?>