Hiring a skip makes it easy to dispose of household waste or tackle a big garden clear-out. Once you've filled up your skip with various items – old desks, garden furniture, or even building debris – skip hire companies will return to your property and collect their skip with the contents inside.
But what happens to your rubbish after that? How is your waste disposed of? Does any of it get recycled?
Discover the answers to these questions and more with Forge Skip Hire.
Where does skip waste go?
Skip hire companies must adhere to landfill guidelines and council policies when disposing of your waste. This means no fly-tipping of any kind.
Fly-tipping damages the local environment and is unsightly for those living nearby. As an environmental protective measure, any business caught fly-tipping could be hit with a hefty fine.
Skip hire companies must sort through and properly get rid of your waste, whether placing it in landfills or sending it to relevant recycling facilities.
Sorting
Sorting through the rubbish is the first step businesses take when dealing with skip waste.
Any large items are isolated and removed from the process. This makes it easier for skip hire companies to determine what is recyclable and identify any potentially hazardous waste that has made it into the skip.
Doing this often increases individual risk and prolongs the sorting process, which is why you can't put certain items in a skip. Always check what you can and can't put in a skip before you start filling it.
Skip recycling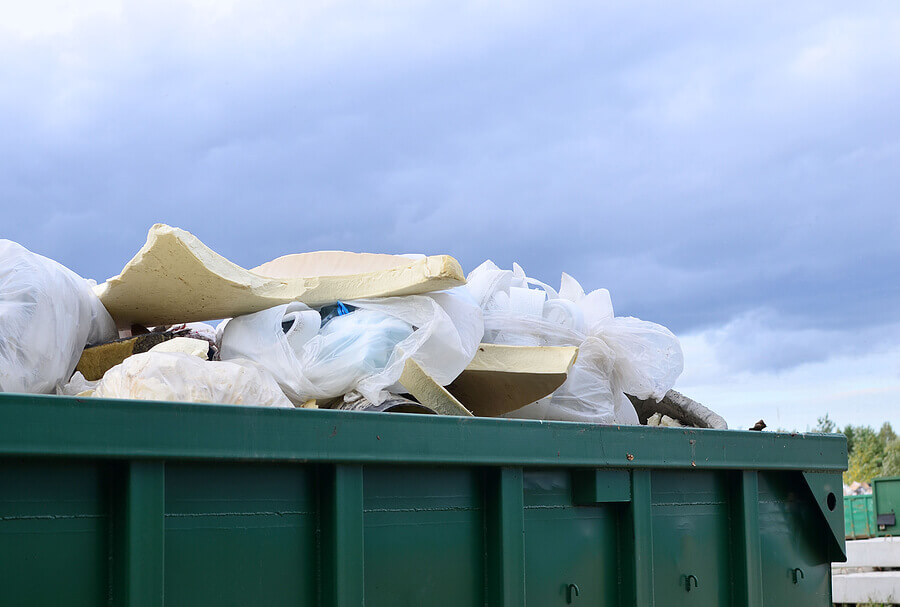 You may be surprised to learn that many of your rubbish items can be recycled, reducing the carbon footprint of your waste. By keeping items out of landfill, fewer greenhouse gases are released into the atmosphere and local environments are better protected. This helps towards a cleaner and more sustainable planet.
Skip hire companies will identify items of value that can be reused and send them to an appropriate facility. This may include furniture, toys, and clothes.
Building debris, such as brick, glass, and concrete, can be used again alongside other project materials. Not only does this save wastage, but it also reduces future building costs.
Many unwanted electrical items also end up in skips, despite many skip hire companies not allowing them due to hazardous materials. If this happens, the company will do their best to save them from landfills and send them to a designated facility for sorting and recycling.
Scrap metal is another sought-after and valuable building item. If skip hire companies find it in your rubbish, they'll most likely send it for recycling, where it'll be repurposed for use in industrial projects.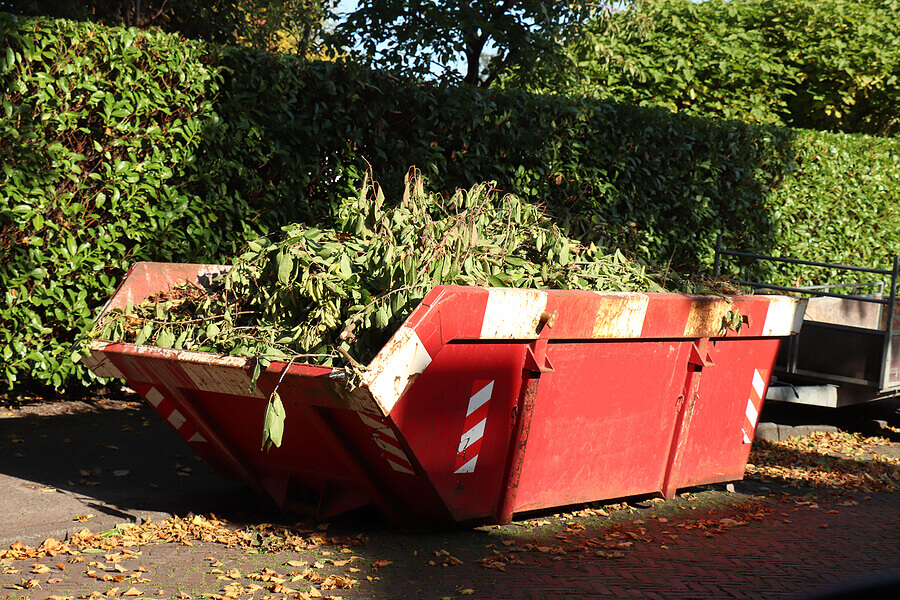 Did you know your garden waste can be turned into compost and used by garden and landscaping companies? Some specialist companies focus purely on recycling garden waste for this reason, which many skip hire companies work in conjunction with.
Skip hire companies also have a legal incentive to prioritise recycling your skip waste. Recent changes to UK and EU legislation mean such businesses are now required to dispose of all rubbish more environmentally, helping to keep unnecessary items out of landfill. Failing to do so will result in an investigation and a possible fine.
Landfill
Unfortunately, not every item can be recycled or reused. In this case, it needs to be thrown away safely and effectively, which means utilising landfill sites.
There are several rules skip hire companies must adhere to before disposing of skip waste in landfill. This includes complying with the local permitting requirements, sticking to waste acceptance rules, notifying the landfill authority of any pre-treatments or processes that have been applied to the waste, and complying with the rules regarding landfill tax.
Skip waste documentation
Once skip hire companies have finished sorting through your waste and decided where each item is going, they will note down the contents in official documents.
When waste is transferred to another business or person, a description of what is being moved must be acknowledged by both parties. This is known as waste information or waste transfer note. The note will also declare that the skip hire company has followed the waste hierarchy, i.e. prioritising recycling and reuse – especially important if the items are going to landfill. Extra details, such as if a special container is required or if the waste needs certain treatment, are also included.
Choosing the right skip hire company
Choosing the right skip hire company is incredibly important to ensure your rubbish is disposed of in the most correct and sustainable manner.
At Forge Skip Hire, we pride ourselves on finding new and innovative ways to decrease our carbon footprint to ensure as much of your waste as possible is kept out of landfill.
With a range of skip sizes to hire, we work alongside homeowners and businesses for an efficient and reliable waste disposal process.