If you're longing for a comfier couch or having a house clear out, you've probably considered how to get rid of a sofa.
Disposing of bulky items can be expensive and time-consuming. However, there are ways to avoid the extra cost and hassle of removing used furniture like sofas.
Here are some ways to put your old sofa to good use and save you money in the process.
Can you put a sofa in a skip?
Yes, you can put sofas into a skip.
None of the materials that make up a sofa are hazardous, so the item is safe to go into a skip.
However, sofas are bulky items that take up much space. If you're hiring a skip to remove your sofa as part of a house renovation, ensure the contents don't go over the skip fill line.
We recommend dismantling the sofa to maximise available space and avoid extra charges. Waste services can also deal with smaller pieces of furniture more efficiently, keeping everyone safe.
Other ways to dispose of an old sofa
If hiring a skip isn't an option for you right now, you're in luck — there are several other cheap or free options to get rid of your old sofa.
Donate sofa to charity
You could donate your sofa to charity to get rid of your unwanted furniture so it can be enjoyed by someone else.
If your sofa is in good condition and has a few years left, a charity or organisation will use it well. Purchasing a charity shop sofa is a cost-efficient and environmentally friendly way to furnish a new home, student flat, or even a local business.
However, not every charity shop takes large furniture items, so pop in the store or call your local branch to see what they accept before delivering your sofa.
Alternatively, posting on social media may yield better results. Plenty of households will appreciate your generosity of a free sofa.
Sell online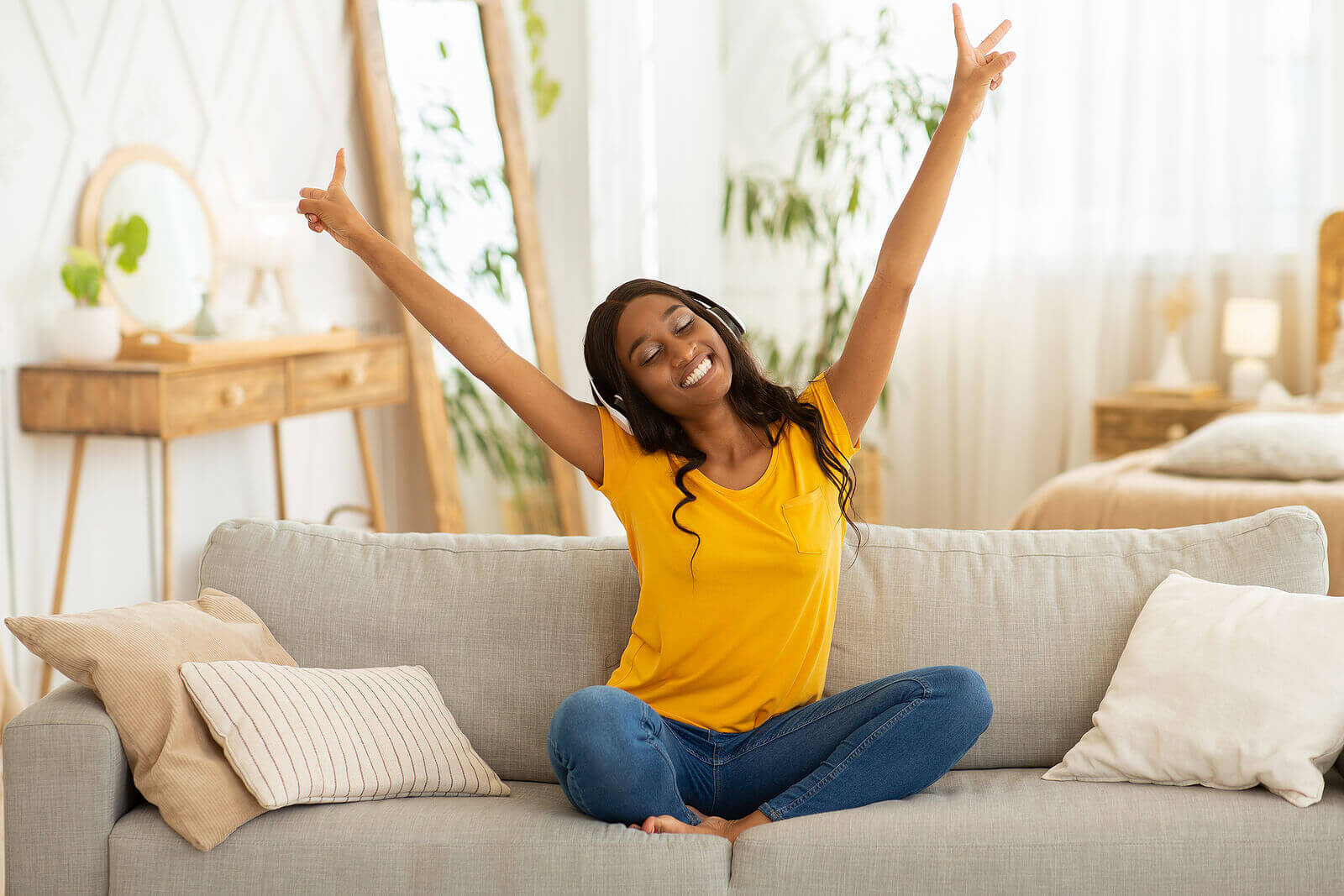 Got a fashionable settee that's still in excellent condition? You could make some money by getting rid of your old sofa.
You can sell a sofa online on all the usual places — Gumtree, Facebook Marketplace, Nextdoor, eBay, etc. Make sure potential buyers know your location and the protocol for pickup or delivery if you're offering.
Give your sofa a good clean before taking some eye-catching pictures and posting the ad online, choosing a reasonable starting price that reflects the item's quality and amount of wear and tear.
With brand new sofas retailing for a minimum of a few hundred pounds, many are turning to second-hand furniture items when updating their home decor. Your unwanted sofa could be the beloved centrepiece in somebody's living room.
Recycle
Recycle your sofa for a cost-efficient way to dispose of your used furniture.
Most local recycling centres or tips will happily recycle old sofas, alongside most other furniture, but we recommend going online or calling them to make sure.
The hard part is fitting the item in your car to transport it!
Council collection
If none of the above is an option for you, Leeds council collect up to five unwanted bulky items for free, up to four times a year.
This service can't be used by businesses or private landlords, only by the house's residents within the Leeds council tax area.
There are also a few rules to follow to ensure your sofa is properly collected:
Items must be dry and not excessively soiled, rotten, or hazardous.
You must remove nails and screws to make the item safe.
You must dismantle the item, and each dismantled item will count as one item.
The sofa must be safely movable by two people – if it's too heavy, the council won't collect it.
Items must be easy to get to – no cars on the drive, locked gates, etc.