We all need somewhere to escape to once in a while, and you can only get away with so long 'reading the paper' in the safety of a locked bathroom – so why not go one better and build yourself a man cave?
Any size space will do, from a neglected box room, attic or basement to a decently weather proof garden shed – the important thing is being able to put your manly stamp on the space and, ideally, a sturdy lock on the door.
You can throw in some bean bags and set up a games console in under an hour, but to really do it justice, hire a skip and get stuck into some proper renovations to make your finished snug that bit more comfortable.
Whether you've got space for a bar, dart board or pool table, or it's just a den to hide away in with the Sunday papers, you'll appreciate it more if it's properly finished and furnished.
Why go full throttle?
Your man cave might be the only place in the house (or garden, if it's a shed) that is just for you – so treat yourself and do it right.
The kids probably have rooms redecorated from floor to ceiling just for them, but you can bet Dad didn't get much of a say when it came to decorating the master bedroom or the communal parts of the house.
Even if you don't have kids or you're not married, just a couple of hours working on your den can mean the difference between wanting to spend time in there, and leaving it half-finished and unused.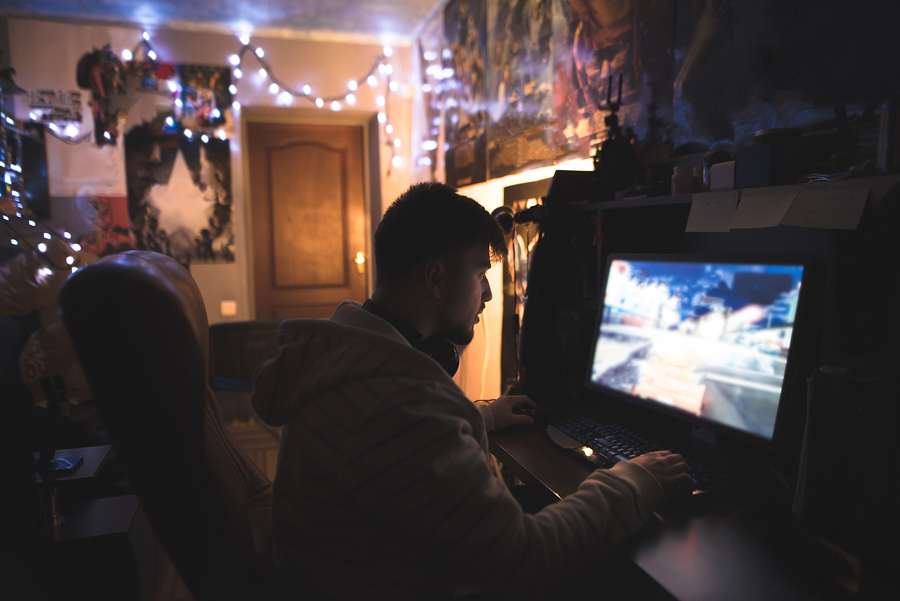 Rip it up
There's something to be said for ripping out any existing furnishings – old stud walls, dwarf walls that interrupt the space (check they're not structural!) and tattered old carpet or vinyl flooring.
Depending on your budget, you might find exposed brickwork gives a more manly appearance, or you could add surface insulation to the walls and underfloor heating to make it extra-snug.
Remember to install plenty of mains electric sockets for all your gadgets, and plenty of lights so you're not stuck with just one bare bulb in the middle of the ceiling.
Man caves go large
For a man cave Prometheus himself would be proud of, hire a skip and refurbish a larger part of your house like a loft or basement – you'll find guides on both in our recent blog posts.
You can get small walk-in domestic skips for even basic renovations and redecorating work, so you don't have to worry about over-filling the wheelie bin or the council refusing to collect it.
Remember even a coat of paint and some new bean bags can leave you with a fair amount of empty paint pots and plastic packaging to dispose of – so don't leave yourself with a man-sized headache once the work is done.
Instead, hire a skip in advance and you can throw out all the rubbish and rubble as you go along, leaving yourself with a finished man cave that's all ready for use, and a heavy bolt to keep unwanted guests outside.