Safety is always of paramount importance when hiring a skip – after all, it is a very large and heavy metal item, which only gets heavier when you fill it. Businesses have health and safety rules in place for commercial skip hire, but what about domestic skip hire?
Before you hire a skip from us, have a read through these important safety tips to ensure you use your skip correctly, and keep yourself and your family free from any harm. Accidents involving skips are very rare, but it is always better to be safe than sorry – let's keep that figure low.
Preparing for the skip delivery
Decide where you would like the skip to be placed. Ideally the spot should be flat with stable, hard ground – skips are very heavy items. We can provide under-skip wooden battens to protect your driveway, floor tiles, etc. The area also needs to be accessible for the skip lorry.
Avoid placing your skip under trees or bushes if possible, to reduce the fire risk.
Clear your chosen area of any litter or other obstacles.
If your skip won't fit on your private property, it will need to be placed on a public road. In this case, you will require a skip licence and possibly safety equipment. Just let us know beforehand.
Consider if you need an enclosed skip for protecting the contents, or a drop-down skip for easier access when skipping heavy and fine waste such as soil or rubble.
During the skip delivery
Clear the area of pets, young children and any other people, so the skip lorry can safely deliver your skip.
Give the driver clear direction on where they are placing the skip.
Don't be tempted to move your skip once it has been placed – if a problem arises with the placement, please get in touch with us about it. Moving it yourself could damage the skip or your property, or leave you with an injury you could have avoided.
Loading the skip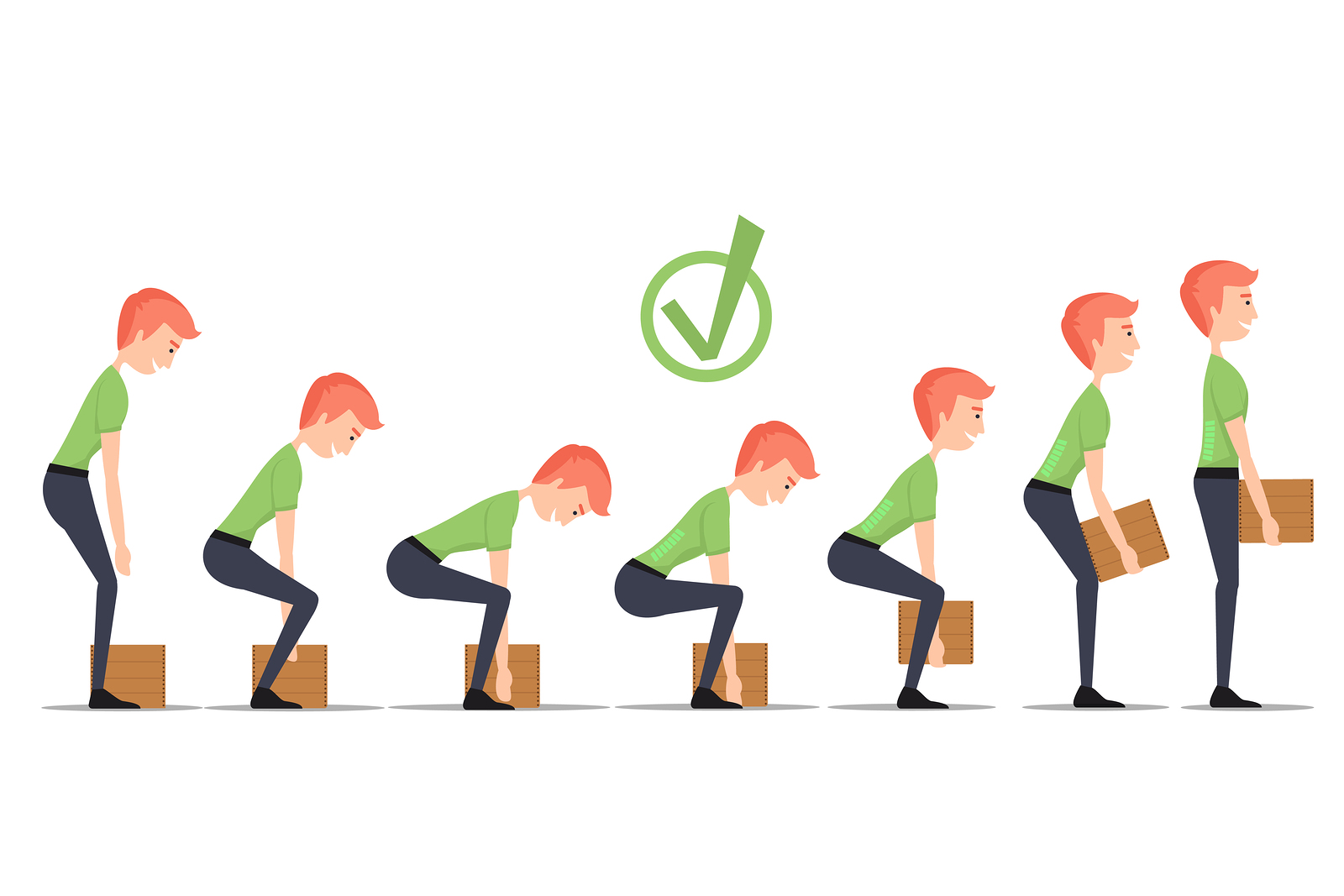 Don't try to carry anything too heavy or bulky – always get help when it's needed.
Remember to lift heavy items by bending your knees and keeping your back straight, to minimise the risk of injury.
Be careful not to trap your fingers when loading your skip.
As far as possible, place heavier and bulkier items at the bottom of the skip, and lighter items on the top – this keeps the skip steady, and means there will be less chance of movement within.
Contents of the skip
Be extra cautious when loading heavy, sharp or broken items into your skip.
Neighbours or passers-by may be tempted to add items to your skip – don't let them – they will be taking up precious space in your skip but also, they could add something hazardous. If you live in a highly populated area, cover your skip overnight to help remove temptation. We can supply secure, enclosed skips with locks if required.
Please take a look at our guide to what you can and can't put in a skip, and avoid placing any banned items in your skip – examples include batteries, tyres, and asbestos.
Don't be tempted to overfill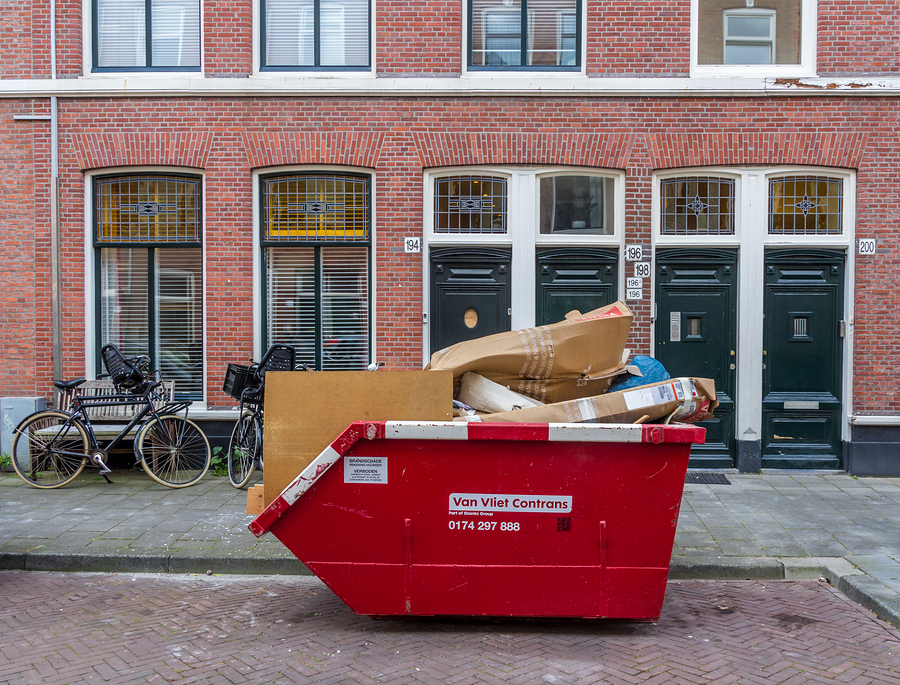 The removal of an overfilled skip by skip hire companies is against the law with good reason – it isn't safe. Please do not fill your skip past the top or sides as we won't be able to remove it, and you will be charged extra for our team to remove the excess waste safely.
Arrange for your skip to be collected as soon as it's full – this will remove temptation for neighbours and also minimise the risk of fire.
Featured image credit: Studio_3321