Moving into a new home can be an incredibly exciting experience. However, it can also be among the most stressful experiences. There is no avoiding the fact it can be a stressful time, especially if you aren't organized.
However, before you've even begun the move, packing everything into boxes can be stressful. This brings to mind the ultimate question — what is the best way to pack for moving? Unfortunately, no enchanted wand can instantly pack everything into a box and magically move by itself. However, you can take some stress and pressure off yourself with a good clear-out before moving.
Have a clear-out
Moving items can be a pain, but it can be even more annoying when you move items into your new home that could have been thrown out. When you clear things out before you move, you have fewer things to move and carry, making your job easier. Packing will also take less time, and you'll have a better idea of where everything is when you have fewer items.
When you clear things out to move house, you may experience lower house removal fees, less clutter, and the feeling of a fresh, clean start when entering your new home. Sounds great, doesn't it? A clutter-free house equals a clutter-free mind, which is the best mindset for entering your new home.
Items you could throw out
Every home carries different types of junk cluttering their homes, depending on what has accumulated over the years. However, most of us have some, if not all, of the following in our homes.
Paperwork more than four years old
When you accumulate paperwork over the years, some documents can be older than four years old. If you have any paperwork older than this, it's time to let go. Always shred old paperwork to protect yourself from fraud and ensure it's disposed of properly. If you're concerned about throwing away something you might need, such as car or home insurance, organize them into a labelled folder.
Old receipts and tickets
It's easy to store food shopping receipts in the drawer and let pile up over a few weeks (or even years), but they're not worth hanging on to once you know you'll keep the item. If it's more than a month old and you're confident in your purchase, your receipts can be thrown away.
Clothes you haven't worn in 12 months
If you've got quite a large selection of clothes, you may want to a closer look at the items you haven't worn in 12 months. Do a re-try-on haul to see what you do an don't want to hold on to then start separating into piles. Pull out anything stained, damaged, or out of fashion and reduce the size of your wardrobe to something more manageable.
Kids toys and clothes
If you have kids, you'll know how quickly they grow out of things. Check their toys and clothes, find out which items they are happy to let go of, and what no longer fits them. Once you have had a nice clear-out, you have less to move and more space to enjoy in your next home.
Kitchen gadgets you never use
We're all guilty of buying that one product online, using it once, and leaving it in the cupboard. If you haven't got the use out of an item you once thought you would, you probably never will, putting abandoned gadgets high on the clear-out list.
Clothes hangers you no longer need
Throwing out clothes you no longer need to wear could result in many clothes hangers with nothing to hang on them. Consider donating your old hangers and recycling them appropriately to free up even more space on your wardrobe rail.
Old cosmetics and toiletries
Holding on to old cosmetics is something we're all guilty of. It can be hard to let go of these products, especially if they were costly. However, check the labelling —most cosmetics and toiletries must be discarded after 12-36 months, so the chances are you're holding on to something that wouldn't even be safe to use.
Empty boxes
We often accumulate boxes from things like online shopping, and typically hold on to those that came with electronic devices like mobile phones and laptops. It's a habit many of us fall into, but it really isn't necessary. Use what you can to help you move items, but get rid of those that take up space.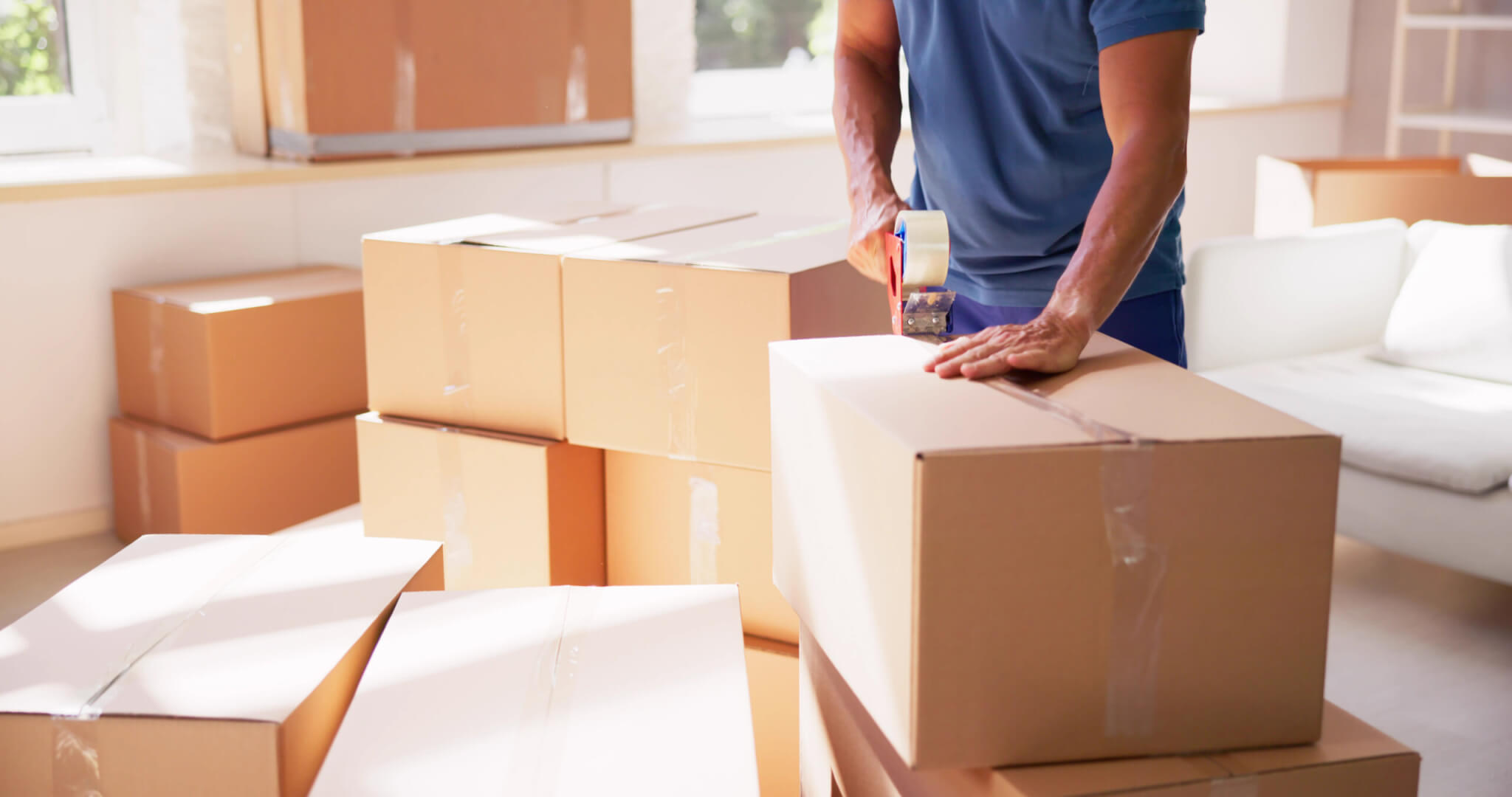 What you can do with your junk
When sorting through your junk, it's always worth checking if any of your items are valuable. If so, consider selling them before your move. List these items on Gumtree or Facebook Marketplace to see who might be interested. Not only does this free up space, but you could also find extra cash in your pocket. Some of your items may be less valuable to sell, but they can easily be donated to charity and offered to friends and family.
Hire a skip
For everything else, hire a skip! At Forge, we have a great variety of skips suitable for a range of needs, whether commercial, industrial, or personal.
Hire a skip from Forge and we will sort through everything to ensure zero waste is sent to the landfill. You can have a big clear-out and use your skip with a clear conscience knowing all your old stuff is disposed of appropriately. If you're unsure of what you can and can't put into a skip, check out our guidance to ensure hiring a skip is suitable for you needs.
Once you organise and throw most of your things into a skip, you will have fewer things to carry into your new home, saving you time and effort when lifting and carrying and providing you with a (mainly) stress-free move!