As the days get shorter and the nights grow longer, we suddenly find ourselves in autumn, surrounded by browning leaves and a crisp breeze in the air.
As well as changing to our autumn wardrobe and reigniting our love of all things pumpkin flavoured, our houses also need a bit of autumn TLC and home prepping.
From making your interiors cosier to ensuring your garden is ready for the colder months ahead, check out our top tips on preparing for autumn around the home.
Indoor home prepping for autumn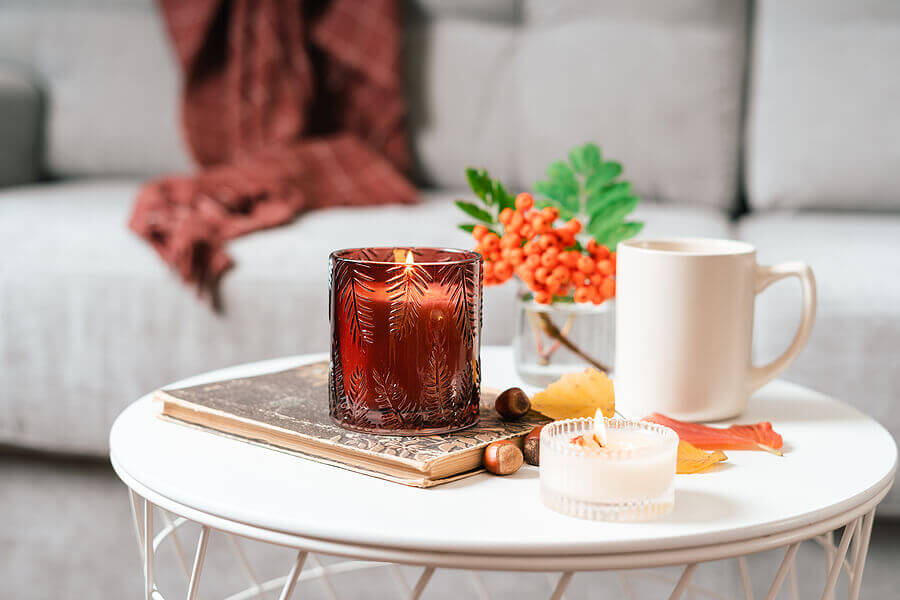 When getting ready for the autumn season, you'll likely begin indoors. By following this home prepping checklist, ensure your home is a comfortable and welcome retreat from the long nights and cold weather.
Deep clean
We've heard of a good old spring clean, but what about autumn cleaning? Deep cleaning your home at the end of summer is an excellent excuse to declutter. With the dark days approaching, you'll likely spend more time indoors, and a clean and tidy house is a relaxing and stress-free environment.
Fire safety test
Conducting a fire safety of your smoke alarms and other devices ensures your home is safe throughout autumn and winter when you're more likely to use candles and open fires. This step is essential if you've been neglecting any checks.
Check boilers and radiators
No matter how hard you resist, the heating must come on at some point, and there's no worse feeling than discovering your radiators are kaput during a cold autumn night.
Check all your radiators and boiler when the weather starts to cool, ensuring they're functioning efficiently. This check will save you money in heating bills and potential maintenance costs.
Evaluate wall and loft insulation
As we look for more efficient ways to heat our homes that are less reliant on gas, analysing the structure of your house could come in handy.
Cavity wall insulation fills the cavity with foam and isn't too disruptive to your decor, although it's likely to need a touch-up.
Properties with solid walls can have surface cladding installed before decorating to help keep in the heat.
Similarly, even if you already have loft insulation, check whether it is up to the recommended depth. It may be worth ripping it out and replacing it with modern insulation if it's pretty old.
Consider underfloor heating
Heating your home from the ground up is a more innovative way to maximize the natural movement of warmth. Underfloor heating is a welcome addition on cold autumn evenings that can make your home even more comfortable.
Make it cosy
Finally, it's time to decorate your home with autumn in mind. Adding blankets, replacing blinds for curtains, and even swapping your knick-knacks can give your home a more autumnal look.
There's nothing nicer than spending an autumn night wrapped up under a blanket, candle flickering, and a good book in hand. Go for deep colours, plaid prints, and cosy textures for ultimate style and comfort.
Outdoor home prepping for autumn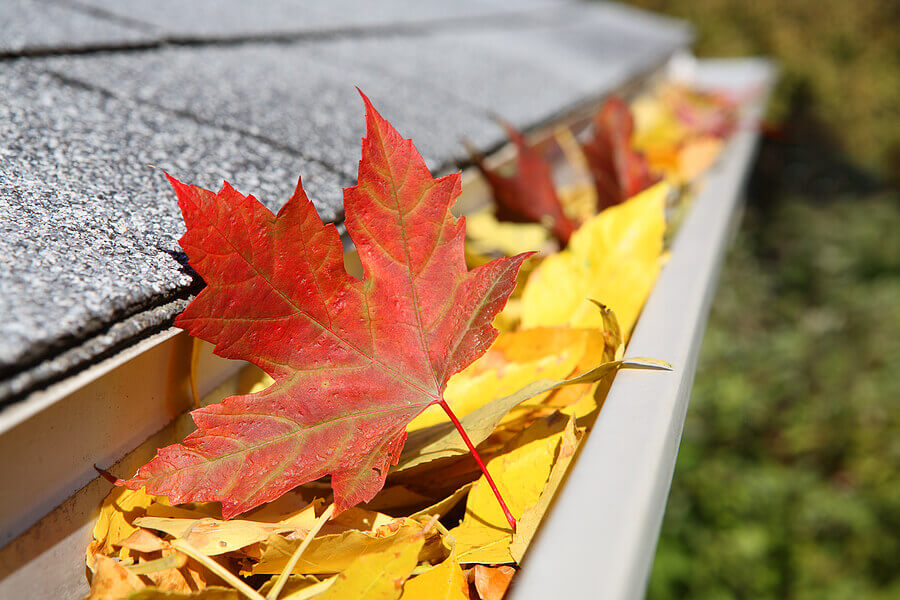 It's not just the inside of your house that needs preparing for autumn. Securing and updating your home's exterior is integral to ensuring a safe, warm and comfortable place to live during the colder months.
Check roof
Leaks are the last thing you want to deal with once the winter snow arrives, so use the start of autumn as a time to check your roof for any damage. Look for cracked or missing shingles and promptly replace them.
Clear gutters
Blocked gutters can overflow, causing potential water damage to your home. Clear out any leaves, branches, grit, and debris from the gutter, and consider covering them in mesh guards to prevent future buildup.
Check window seals
Effective window seals can make all the difference in properly heating your home during the colder season. Check the seal on your double-glazed windows — condensation between the panes is a sign that the vacuum is no longer intact, which will also mean the window is losing heat and adding to your heating bill, not to mention being unsightly.
You can seal any exterior gaps around your windows with caulk or invest in an 'insulation kit' to help keep the warm air in the cold air out.
Garden prepping for autumn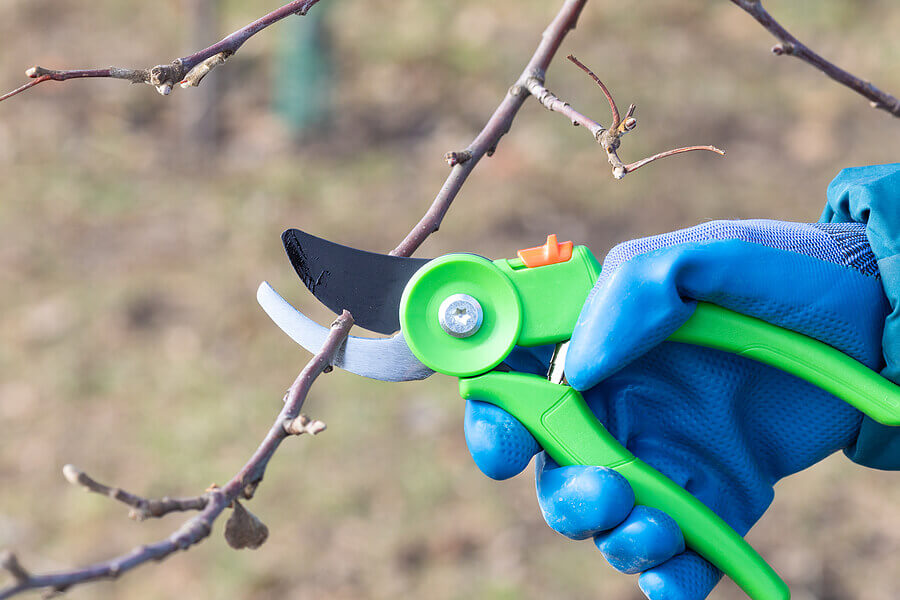 Preparing your garden for autumn is a good idea if you grow any fruits or vegetables. Tidying and maintaining the area ensures the soil is ripe for growth with the potential for abundant crops in the springtime. It's also one less thing to worry about over winter!
Trim dead trees
As the trees in your garden come to the end of their season, autumn is a great time to trim any frail, weak or dead branches. Focus on branches that never revived over the spring or summer and those that hang over your garden shed, garage, or home.
Seed grass
Many gardeners use autumn to aerate and seed their grass. With little risk of droughts or extreme heat, the cool and damp autumn conditions are the perfect aeration environment. You can plant your seeds to ensure your grass stays healthy throughout winter.
Check driveway for cracks
Hot weather can cause cracks in your driveway, which can fill with water, freeze, and become bigger during winter.
Fill in any cracks over ⅛ inch wide with cement, or hire a professional if the damage is significant.
Disconnect outdoor hoses
If you live in an area that reaches freezing temperatures, disconnect outdoor hoses, faucets, and sprinklers. This act stops any water from getting in and freezing, which could burst the pipes and cause significant damage to your home.
Hiring a skip offers a helping hand when preparing your house for autumn. Helpful for house clear-outs and garden tidy-ups, Forge Skip Hire offers a range of skip sizes at competitive prices. Welcome the cooler season with a smile, knowing your home is ready for autumn.