With February underway and (at long last) some blue skies over parts of the UK, the evenings will soon start to feel a bit lighter and brighter, not to mention a bit warmer.
That will mean an increase in people moving house, and more households turning their thoughts to spring cleaning even if they're not planning a move.
Here are seven top tips to make sure your house clearance goes smoothly, whether you're having a clear-out but staying put, or you perhaps bought a new property at auction and need to clear the contents.
1. Plan everything
It sounds obvious but it is essential to plan in advance if you want to clear a house without a hitch – remember, a property full of stuff adds up to a lot of individual items to deal with.
Go through the house and take a quick inventory of as much as possible, so you know exactly what you intend to do with each item, and what can just be thrown in a skip if you plan to hire one.
2. Bag and wrap
If there are a lot of smaller items to move, or even things like rubble and old plasterwork to clear, it can be worth bagging it up in strong refuse sacks ahead of time.
Keep similar materials together where possible – this makes it easier to decide if entire sacks can be recycled, and can make it easier for your skip hire provider to spot recyclable materials when processing your waste, so they can be diverted away from landfill.
3. Be safe
Wrap sharp items, like broken glass, in thick polythene to protect against the jagged edges – and if you spot anything like asbestos, stop immediately and get it checked out.
Finding hazardous materials during a house clearance is an inconvenience, but ignoring them can have lasting health consequences, so don't take that risk.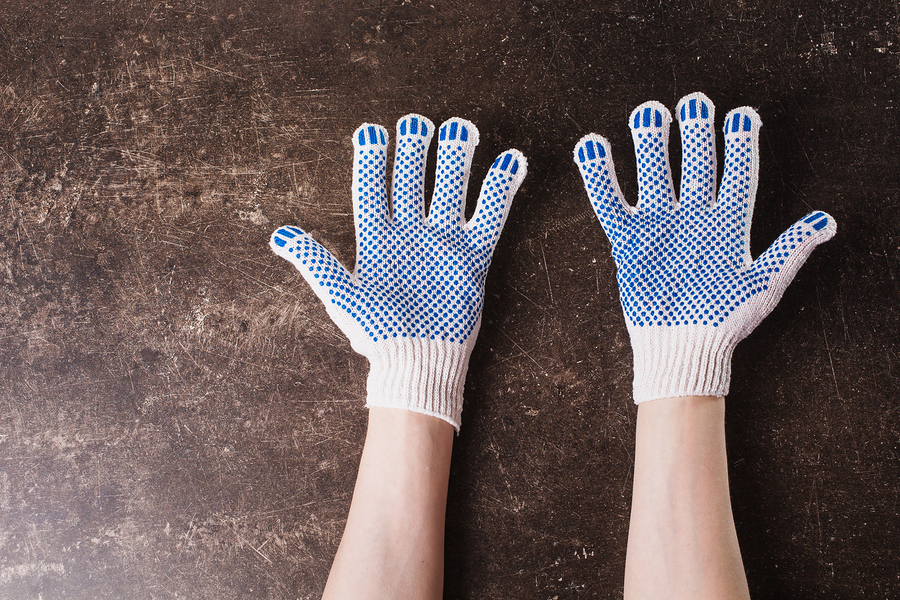 4. Save money
If you're planning to hire a skip for house clearance contents, make sure you get the right size – and the most economical option can often actually be a slightly larger size.
Domestic skips are available in several sizes, and running out of space will cost you more if you need to hire a second skip for what's left over, so if you're not sure, opt for the larger size and get it all in one.
5. Make money
Not everything in the property is necessarily destined for the skip – there may be individual items that are worth saving.
You could give these to charity or to family and friends who want them, or alternatively, sell them on and you might actually make money from clearing a property with decent contents.
6. Recycle securely
A typical property will contain a lot of recyclable materials, so make sure you either separate these out, or inform your skip hire provider if you plan to just skip a significant amount of recyclables (you might even want a separate skip to keep them apart from general rubble).
If recycling paperwork and documents, consider shredding them so your personal details cannot easily be read – again, a good skip hire provider may offer secure paper collection, but if you're doing it yourself, protect your identity.
7. Get everyone involved!
Last of all, manage the project – along with any skip hire companies and removals firms you might be working with.
By keeping a watchful eye over things, you can make sure that your family heirlooms don't end up in the skip, while the removal team fill your wardrobe at your new house with clothes that were intended for the charity shop.