Over 98% of UK homes have a fridge or combined fridge freezer, meaning most of us will need to replace the appliance at least once.
Nearly 3.5 million fridges are thrown away annually in the UK, usually due to breakage, an appliance upgrade, or moving home.
Fridge freezers contain harmful refrigerant gases that, if not correctly disposed of, can drastically damage the environment. With so many appliances thrown away, it's essential to know how to get rid of a fridge properly.
Can you put a fridge freezer in a skip?
You can't usually throw a fridge freezer in a skip because of the harmful refrigerant gases they contain.
However, some local skip hire companies will arrange for a separate fridge removal to dispose of your appliance. At Forge Skip Hire, we can collect your fridge or freezer for an extra charge – just let us know in advance.
Other ways to dispose of a fridge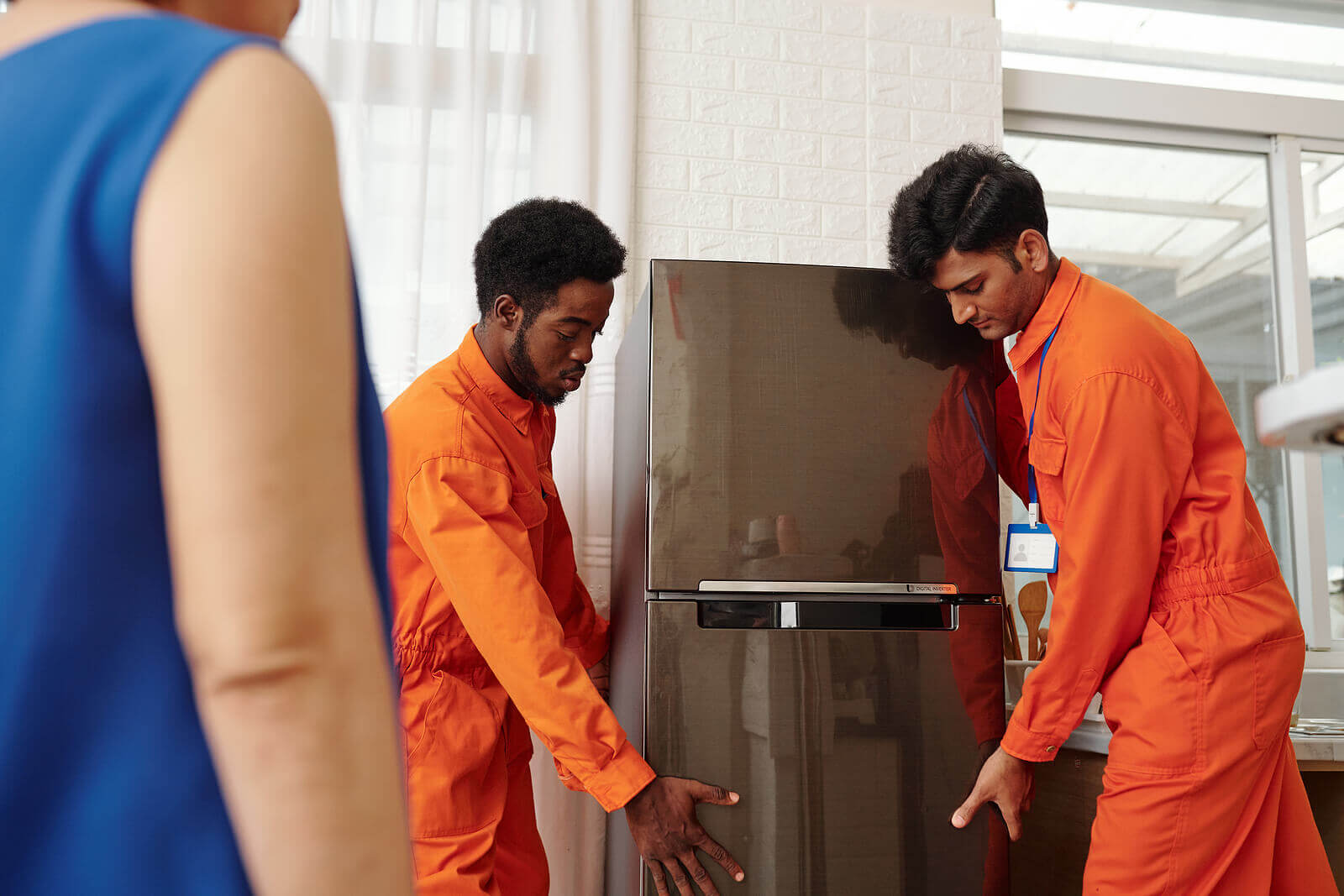 If hiring a skip isn't an option, plenty of other refrigerator disposal choices are available. Discover how to get rid of a fridge freezer for free or cheap below.
Fridge recycling
Refrigerator recycling is one of the safest ways to get rid of your unwanted fridge.
Electrical retailer AO runs an end-to-end recycling scheme, where they collect, dismantle, filter, and dispose of fridge freezer materials. The process involves carefully draining the refrigerant oil and sending the motor away for recycling. They extract gases from the fridge foam, using nitrogen to ignite, before shredding it into smaller pieces, turning the foam into a fine powder. What's left of the fridge is filtered out, with plastics, metal and foam shipped off and recycled into other products — maybe even a new fridge.
If buying a new fridge, ask the company if they can collect your appliance. The price of disposal will depend on the company. For example, Curry's recycling prices start from £15, while Argos offer a similar fridge recycling process to AO, starting from around £20 for collection.
Specialised recycling companies can collect your old fridge and take it to a fridge recycling plant for a fee. Using a specialised company is an excellent way to ensure your appliance is safely and legally recycled.
Local tips
Most local reuse and recycling centres will accept unwanted fridge freezers. However, confirming this beforehand is best to avoid a wasted journey.
You'll need a big vehicle to transport your old appliance and enough arm power to load the fridge into the skip. During transportation, be careful of the refrigerant contained in the appliance.
Donate or sell
If your fridge is working and in good condition, you may be able to donate or sell your appliance.
Many well-known charities won't accept large electrical donations, including fridge freezers. However, some small charities, organisations, or groups will gladly take the appliance off your hands.
Posting in local online groups, including Facebook Marketplace, Gumtree and Nextdoor, may give speedier results. A second-hand fridge is ideal for furnishing a new home or student flat. Donate or sell — the choice is yours. Ensure you notify buyers of the appliance's condition and age, and give the fridge a good clean before they collect it.
Bulky waste collection
Most local councils will offer a bulky waste collection service, perfect if you're wondering how to get rid of a fridge freezer.
Collections will either be free or charged, depending on the area. Leeds Council offers private residents up to four bulky waste collections annually, and you can have up to five items in each collection.
Fridge freezers must be smaller than six by four feet, with all food removed. Two people must be able to move your large item, or the council won't collect it.
How to make your fridge last longer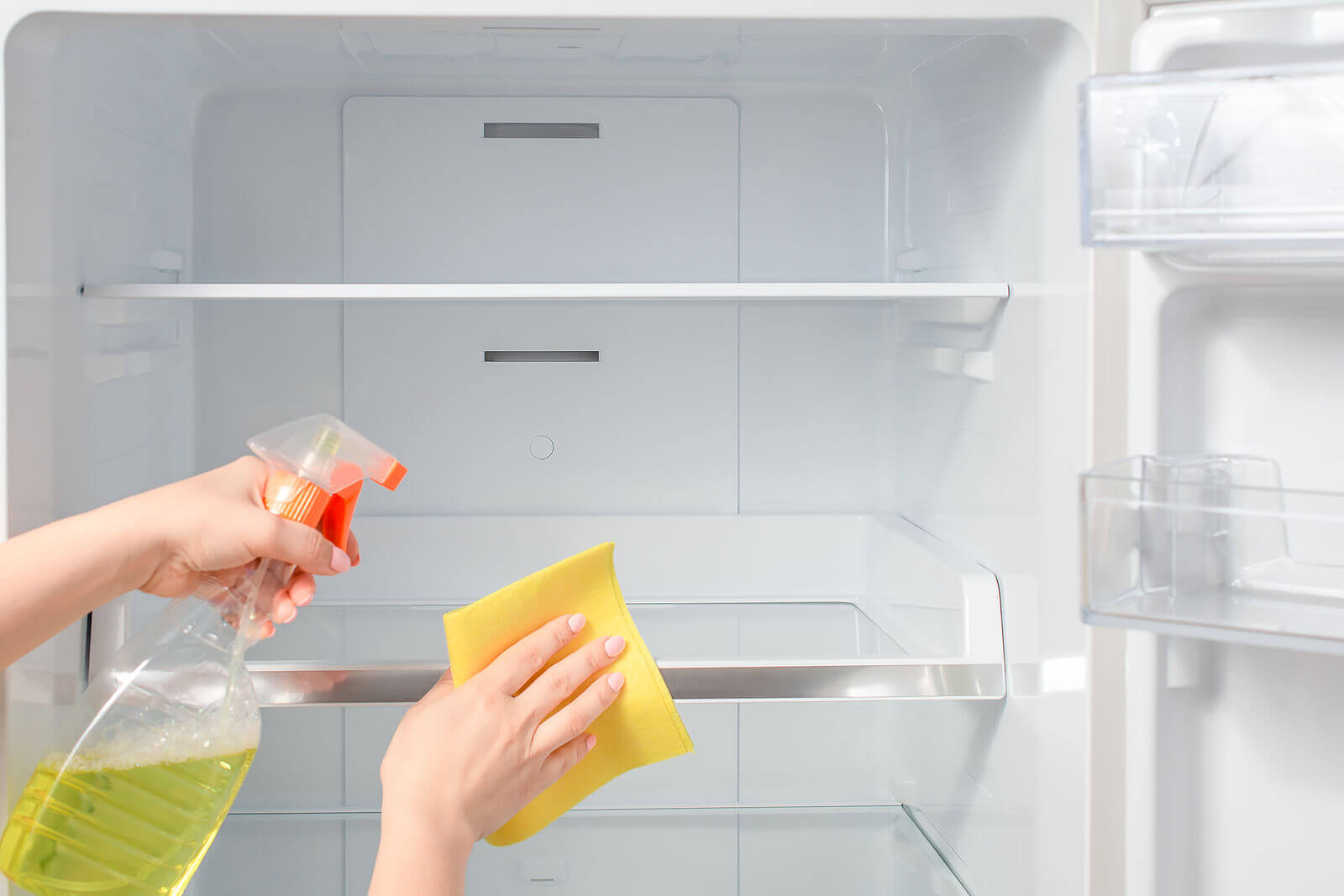 The most environmentally friendly and cost-efficient way to avoid fridge freezer disposal is to take proper care of your appliance.
Before wondering how to get rid of a fridge, consider whether or not you desperately need a new one. Most fridge problems result from ice build-up, not maintaining the correct temperature, or broken doors or flaps.
Luckily, local tradespeople can carry out these repairs at a fraction of the cost of a new appliance. You can also try to solve the issue yourself, purchasing fridge parts online for cheap. Recent Right to Repair laws mean manufacturers must make spare parts available to customers, and the repairs must be possible using everyday tools.
Regularly cleaning and defrosting your fridge, keeping the top clear, and dusting the cooling coils are easy, sure-fire ways to make your fridge last longer and avoid forking out for a new one.