Note – This blog post has been updated for accuracy of items allowed in the green recycling bin.
If you're not sure what you can and can't recycle in Leeds, you're not alone. Council-run recycling services can be confusing and as there's no consistent rules on what goes in which colour bin nationwide, you can't rely on what other people tell you.
For example, some of the city's nearest neighbours have wildly different systems for household recycling:
Harrogate uses black boxes and blue bags for kerbside recycling collections.
Selby has black boxes for plastic, green for paper and blue for glass and metal.
Bradford uses green for general waste, grey for mixed recycling and brown for garden waste.
Wakefield has brown bins for glass, metal and plastic bottles, and green for other plastics, food and garden waste.
So what about the City of Leeds recycling bins? If you live in the city you should have the following kerbside recycling bins:
What goes in Leeds recycling bins?
The main question here is, what can you put in a green recycling bin in Leeds? The answer is, almost all mixed recyclable materials but not food waste – remember that part for later.
Things you can put in a green recycling bin in Leeds include:
Paper including office paper, junk mail, newspapers, magazines and old books.
Cardboard including brown packaging, egg boxes, toilet roll tubes and printed cereal-type boxes.
Metal cans including food and drink cans and pet food tins.
Empty aluminium aerosols including hair spray, cleaning products, deodorant etc.
Cooking foil including food trays and kitchen foil (clean and scrunched up).
Plastic types 1 (PET/PETE), 2 (HDPE/PE-HD) and 4 (LDPE/PE-LD).
Other plastic including bags, plastic food containers, drinks bottles, see-through plastic milk containers, cartons (Tetra Paks), margarine tubs and yoghurt pots.
Items you CANNOT put in a green recycling bin in Leeds include:
Glass.
Garden waste.
Food waste.
Other plastic types not listed above.
Polystyrene and cartons including Tetrapak. (Note – LCC now allow these to be placed in the green recycling bin)
Shredded paper.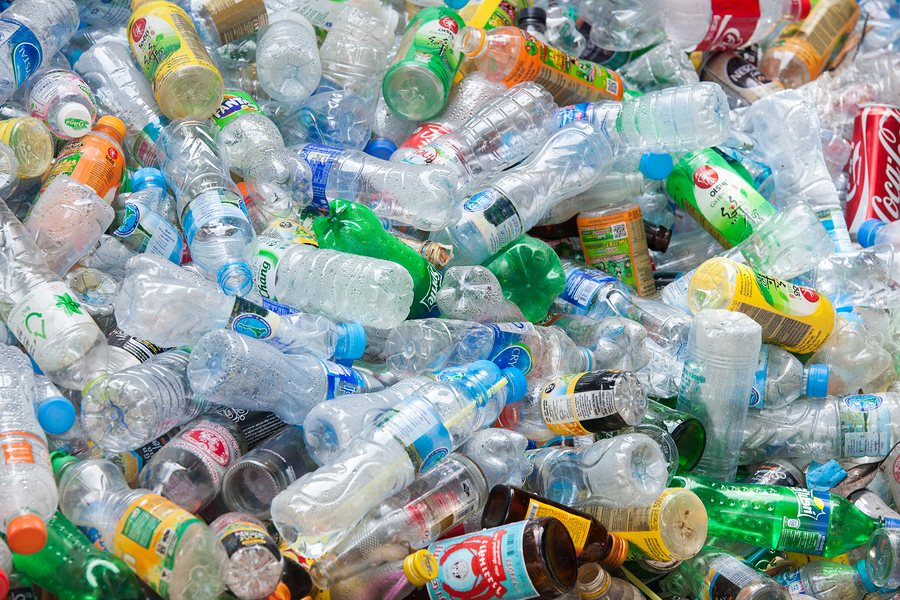 What goes in a brown recycling bin in Leeds?
You can't put garden waste or food waste in your green recycling bin, but Leeds residents are also given a brown recycling bin, which can be used for:
Grass cuttings / hedge trimmings.
Leaves and small twigs (under 3cm thick).
Flowers and plants including weeds.
Windfall fruit from the garden.
However you CANNOT put food waste in a brown recycling bin in Leeds, and you also cannot put it in your green recycling bin – in fact the council recommends starting a compost bin at home to get rid of kitchen waste.
This is not a bad idea if you also have shredded paper from disposing of sensitive paperwork, as this can also be composted and will actually help your compost bin or compost heap to thrive by creating air pockets within the material.
Last but not least, if you are lucky enough to live in south-east Leeds and Rothwell, you may be part of the kitchen waste recycling pilot scheme, in which case you will have an extra container for this – however, this does not apply in other parts of the city and there are no plans to expand the pilot scheme for now.