When it comes to leading a plastic-free lifestyle, your bathroom products are a great place to start.
Most items can be easily swapped for eco-friendly alternatives, with many zero waste and sustainable items now available.
Shampoo bars are an item that has been rising in popularity over the years and offers a great alternative to plastic bottles of liquid shampoo. With improvements to recipes and luscious scents, shampoo bars are not only kinder to the planet but are often better for your hair too.
What is a shampoo bar?
A shampoo bar is similar in look and feel to a normal bar of soap, and is a solid version of your regular liquefied version. They are used to get your hair squeaky clean and wonderfully nourished, providing the same results (or better) as bottled shampoo and conditioner. Instead of squeezing shampoo into the palm of your hand, you add water to the bar and work up a lather.
While they may be a growing trend now, shampoo bars are not a new idea. Before liquid shampoos and conditioners were invented in the 1940s, shampoo bars were common hair cleansers.
Nowadays, the solid attribute of shampoo bars make them a popular choice for travelling, and they're long-lasting too.
What are shampoo bars made of?
Much like regular shampoos, the ingredients of a shampoo bar depends on the company you buy from.
There are generally three main types of shampoo bars – cold press, regarded as the most natural and conditioning types; glycerin-based bars, which are less harsh on your hair; or solid surfactant shampoos, which give the best lather.
Each type has its pros and cons. For example, people with oilier hair may want to avoid glycerin bars due to the waxy residue they can leave. On the other hand, surfactant bars might purify the hair too much for some people's liking.
As shampoo bars are usually formulated with a more natural approach in mind, many contain a lower percentage or complete absence of sodium lauryl sulfate (SLS), which is often found in liquid shampoos and dries the hair.
Essential oils are added to shampoo bars to increase their cleansing and nourishing qualities, as well as to provide an appealing scent. Tea tree is common for bars targeting oily hair, while lavender is used for customers with sensitive scalps. The combinations and scents vary from maker to maker, so it's best to hunt around for your perfect shampoo bar.
Why are shampoo bars more eco-friendly?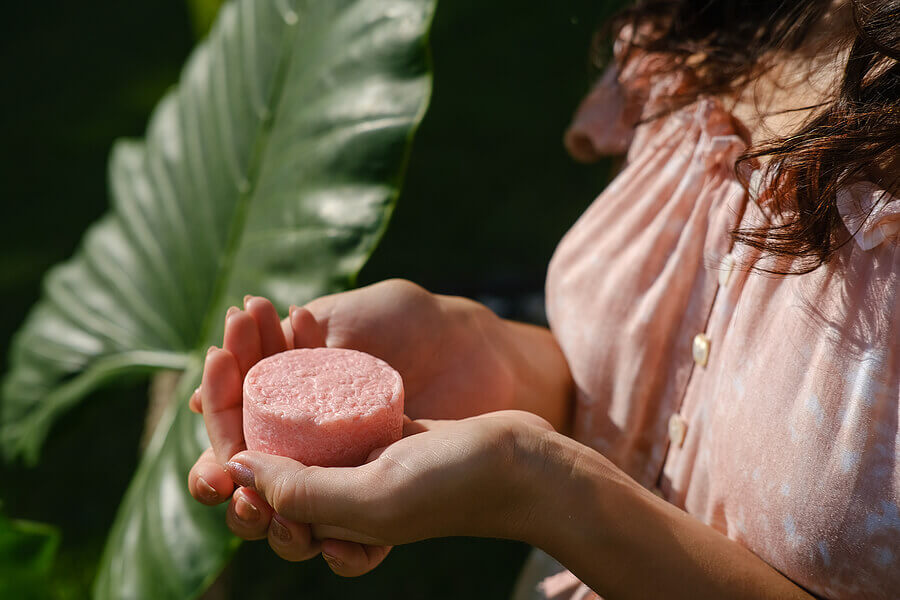 The UK throws away around 520 million bottles of shampoo every year – shampoo bars attempt to tackle this mountain of waste.
Unlike liquid shampoo, shampoo bars are completely zero waste. There isn't a bottle to dispose of when the product runs out, and the bars themselves usually come in recyclable or biodegradable packaging.
Shampoo bars are also kinder on your wallet too. By being able to use every last bit of the product, you get the most out of your purchase. They are highly concentrated and don't contain any water (another environmental bonus), meaning a little of the item goes a long way. One average-sized shampoo bar can last around 80-90 washes.
How to use a shampoo bar
There are a couple of ways to use a shampoo bar. It all depends on your hair type and what the directions on the product advise.
The majority of shampoo bars will suggest you form a lather in your hand, as you would a regular bar of soap, then rub the lather into wet hair. Rinse thoroughly and repeat if necessary. Due to the ingredients used in a shampoo bar, you may need to rinse your hair for longer or multiple times.
Some bars will direct you to rub the bar directly onto the hair and scalp first, then use your fingers to work the product into your hair. This is usually the case if the shampoo bar doesn't lather as easily. Again, a deeper rinse may be required too.
Most shampoo bars don't require conditioner afterwards. The ingredients used don't strip your hair of its natural oils, meaning the strands will be softer. However, if your hair is particularly dry and brittle, you may find it necessary to use a conditioner bar. To use, rub the conditioner bar over the ends of your hair and work your way up towards the roots. Leave for a few minutes, then rinse well.
The best shampoo bars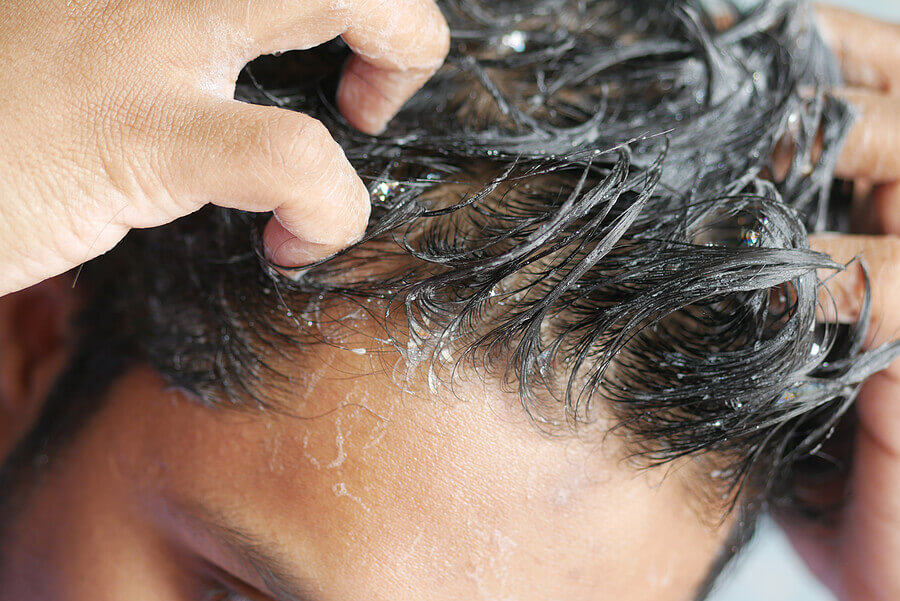 The shampoo bar world is quickly becoming a crowded market, with many long-standing haircare companies rushing to make their shampoos solid and plastic-free.
Choosing the best shampoo bar is entirely dependent on your hair type, budget, and personal scent preference. When making the switch to solid shampoos, trial and error, as well as a level of patience, are required.
Here are some of the most popular eco-friendly shampoo bars to get you started on your journey.
Lush arguably paved the way in modern shampoo bars, manufacturing its first bars over 20 years ago. The brand is well-known for its ethical and eco-conscious approach, using sustainable packaging and ingredients wherever possible. The shampoo bars are no exception, and the various formulas contain soothing additions such as coconut, argan oil, and juniper. The lack of synthetic preservatives makes them perfect for sensitive scalps as well.
Manchester-founded Gruum has sky-rocketed to fame with its no-nonsense, ethical products. The plastic-free haircare range takes the form of a number of shampoo and conditioner bars, targeting different hair types and problems. Lemon juice helps to refresh fair and highlighted hair, while the plant-based actives of the anti-dandruff shampoo bars will soothe irritated scalps. All products are handmade in England, further reducing the carbon footprint, and are free from silicone, artificial colours, parabens, SLES, alcohol, and EDTA.
Ethique started life in a small kitchen in New Zealand but quickly exploded into an international brand when Forbes, Huffington Post, and even Britney Spears started recognising the importance of plastic-free beauty products. Ethique's stock list spans hair, face, and body, however, the shampoo bars remain the company's most popular. Choose from kiwi for delicate scalps, mint for dry hair, lime and orange for oily locks, and even an oat-based formula for babies and children. All the bars are vegan, cruelty-free, and contain sustainably sourced and biodegradable ingredients.