Known for its gimmicks and reliance on mass marketing, Valentine's Day is largely regarded as one of the most wasteful holidays of the year.
But if you want to celebrate the day of love and indulge in some romance with your special someone, there are ways to ensure your presents are eco-friendly and kind to the planet.
These sustainable gifts are perfect for Valentine's Day, being as sweet as they are green.
How wasteful is Valentine's Day?
Generating around $27 billion for the global economy in 2020, Valentine's Day is one of the biggest yearly consumer holidays. With that amount of potential money in play, it's no surprise that businesses rush to cash in on the season of love and offer romance-themed products.
Yet all these heart-shaped novelty gifts and heavily packaged presents create a ton of waste that is damaging the planet and contributing to climate change. Most of these presents and even Valentine's Day cards, which cannot be recycled, goes straight to landfill.
Cut flowers are one of the biggest offenders of Valentine's Day waste. The majority of Valentine's roses sold are imported, travelling thousands of miles via planes before being stored in refrigeration.   Three weeks of flower delivery burns approximately 114 million litres of fuel, emitting around 360,000 metric tons of CO2 into the atmosphere.
How to have an eco-friendly Valentine's Day
Luckily, there a plenty of ways you can still celebrate Valentine's Day while doing your bit for the planet.
Going green for the day of love doesn't mean giving it up altogether. Eco friendly Valentine's gifts and sustainable presents are one way of cutting down your amount of holiday waste.
Locally grown flowers
Flowers are, and will continue to be, one of the most iconic gifts to give and receive on Valentine's Day. But they don't have to cost the Earth.
Instead of the classic red rose, opt for locally sourced and grown Valentine's Day flowers. Nearby florists will be able to tell you what's in season and prepare a stunning bouquet that rivals any dozen roses. Not only is this more eco-friendly, it also shows how much thought and care you've put into choosing the perfect gift for your love.
Homemade Valentine's Day gifts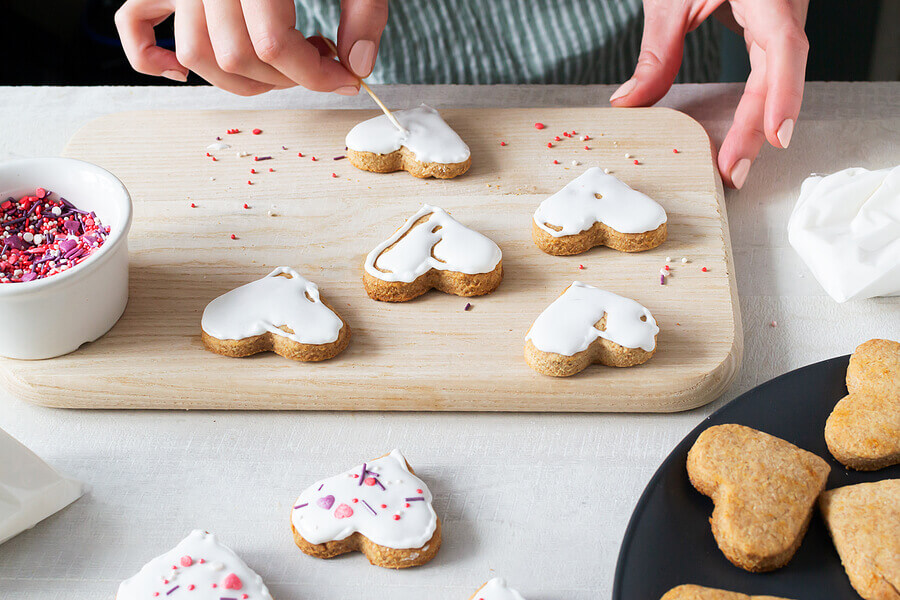 Spending time making your own Valentine's Day gifts can be another sustainable way to celebrate the holiday, and again demonstrates your thoughtfulness.
Try your hand at some Valentine's Day baking and whip up some romance-themed cakes or cookies for your partner. Package them in a mason jar with some pretty ribbon for an extra-special touch.
If you fancy yourself as a bit of a crafter, Valentine's Day is a great excuse to turn your passion into art. From experimenting with oven-baked clay to designing your own love-themed tote bag, DIY Valentine's Day projects are as much fun to make as they are to receive. You'll bypass any extensive packaging often found in shop-bought presents, ensuring your gift is plastic-free and sustainable.
Ethical chocolate
A box of choccies is another classic Valentine's Day gift, and with a little digging, you can easily unearth eco friendly bars and truffles. Look for companies that use plastic-free packaging and palm oil-free recipes – the Ethical Consumer is a fantastic resource for finding out brands' sustainable credentials, and lets users know where to buy vegan chocolates for Valentine's Day.
Organic wine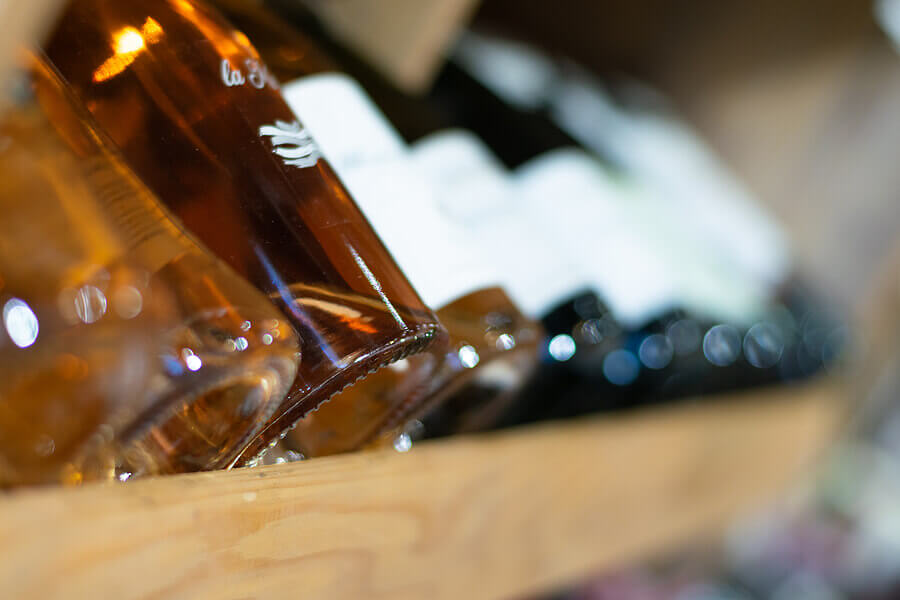 Did you know that most shop-bought wine uses artificial pesticides that damage the environment? If you plan on enjoying a glass or two this Valentine's Day, opt instead for organic wine to protect local plant and animal life.
Organic winemaking has a reduction of sulfites (meaning a gentler hangover!) and bans any GMOs or non-permitted additives. Head to a local wine seller or bar for all and information.
Give a gift with purpose
Rather than gifting novelty Valentine's Day items or things you know your partner won't use, choose a more meaningful and purposeful present.
This could be a special something they've had their eye on for a while, or maybe a gift that gives back to the planet in its own way.
For him, how about this Billfold Wallet by Elvis and Kresse? All of the material used is 100% rescued, from London's decommissioned fire-hoses to the reclaimed military-grade parachute silk that is used as lining. Completely vegan, 50% of the profits are also donated to The Fire Fighters Charity.
Nothing says I love you like a gift that keeps on growing. This Love Heart Shaped Bay Tree by Tree2MyDoor has been hand-shaped by gardeners to create a uniquely styled trunk, a perfect sustainable present for her. The evergreen leaves are aromatic and can be used in cooking, ideal if you plan on whipping up a romantic culinary feast. The tree can be gift wrapped to include a personalised card too.
Shop local
Shop local and support small businesses with your Valentine's Day gifting. Leeds is full of stylish independent shops, from handmade craft stores to vintage clothing and bespoke jewellers, all perfect for the day of love.
Check out this list of the city's best indie shops and treat someone special (or yourself) to a locally sourced present this Valentine's Day.
Forge Skip Hire can help your home and business responsibly manage its waste and be more environmentally friendly. Our skip hire range offers a variety of sizes, purposes, and lengths of use to fit all of your individual needs.