Thanks to the simple process of hiring a skip, getting rid of your rubbish has never been easier.
While using a skip is mostly straightforward, there are a few common mistakes you should take note of to avoid hazards or potential fines.
Bookmark this blog next time you use a waste disposal service, and make the most of your skip hire.
Incorrect skip size
Wondering what size skip you need? Don't worry, you're not alone – underestimating the size you need is one of the most common skip hire mistakes.
As a general rule it's best to get a larger skip, especially if you're unsure. House clearances and renovations have a habit of unearthing more rubbish than first meets the eye, so you can use the extra space to ensure everything is properly disposed of.
If your skip is too heavy or overfilled, skip hire companies will be unable to collect it and you could incur a fine. This means you may have to organize another way for your rubbish to be cleared – not what you want at the end of a big project.
Overfilling the skip
Getting the wrong size skip also means you're at risk of overfilling the container. Before you order, take note of your skip fill level –  is this enough for the job? Will it fit all of those bulkier items?
Be sure to regularly track the level as you fill your skip with rubbish and keep an eye on your skip weight.
If the skip is overfilled, you'll be at risk of breaking the skip hire contract and could face an unexpected fine.
Not getting a skip permit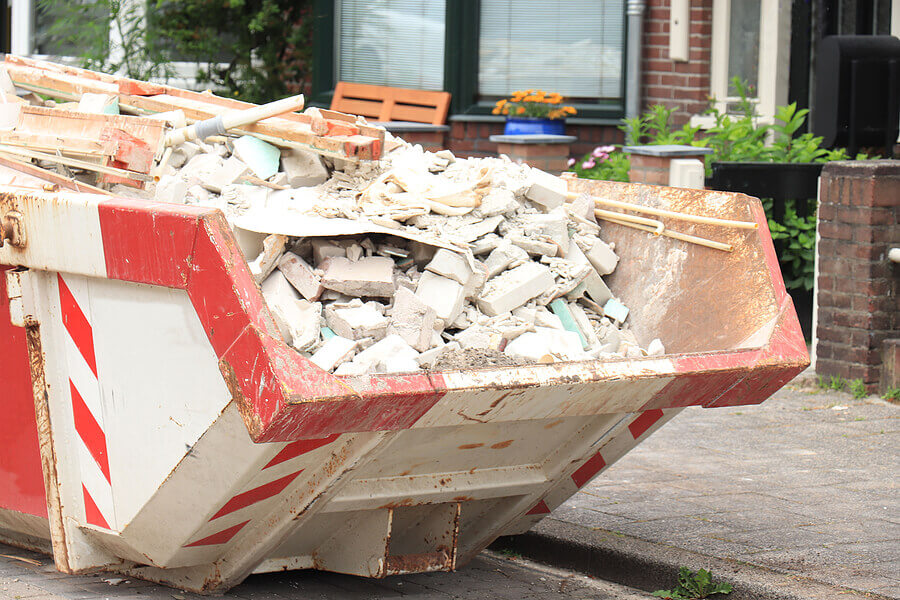 Skip permits are often overlooked when people order their skips. If your container is going to be on a public road outside your house, you'll need to apply for a skip permit beforehand.
A skip license gives the applicant permission to place the skip on a public road and typically lasts for one or two weeks. The price of council skip permits varies depending on the borough, though the cost is far less than if you're caught without one – councils dish out hefty fines for illegally placed skips.
If you're unsure whether or not you need a skip hire permit, get in touch with your skip hire company and they'll be happy to advise.
Location of the skip
Many people assume a skip can be placed anywhere on private land. However, some driveways and gardens are incredibly difficult for skip lorries to access, made even trickier when your skip is full.
If you choose to place your skip on a private driveway, you need to ensure it's big enough to be kept away from a public footpath.
Driveways without dropped kerbs are also usually inaccessible to skip lorries. Putting a skip on a sloped driveway is usually OK, as long as there is suitable access for the skip lorries.
Skips are already heavy containers when empty, only increasing in weight as they are filled. Make sure to put your skip on a sturdy, robust service that won't crack under its weight. Placing a skip on blocked paving is recommended as it's considerably stronger than tarmac.
As long as the location of your skip is easily accessible by skip lorries and does not cause any risks, skip hire companies will be able to deliver and collect it. Contact your provider if you're unsure.
Wrong waste in skip
Hiring a skip is a fantastic way of safely disposing of a range of waste materials, including building debris and garden and household waste. However, not everything can be placed in a skip.
Some items are hazardous or need permission to be binned beforehand, so make sure you check what goes in a skip with your hire provider.
Items that can't be thrown into most skips include:
Animal waste
Electrical items
Chemicals and hazardous waste
Paint and glue
Tyres
Asbestos
Explosives
Batteries
Oils of any kind
Gas cylinders
Lighting
If you're wanting to dispose of a fridge, please let your skip hire company know when ordering your skip.
Throwing away any of these items not only prompts a safety risk but also means you skip may not be able to be collected and you might be fined.
Inefficiently loading the skip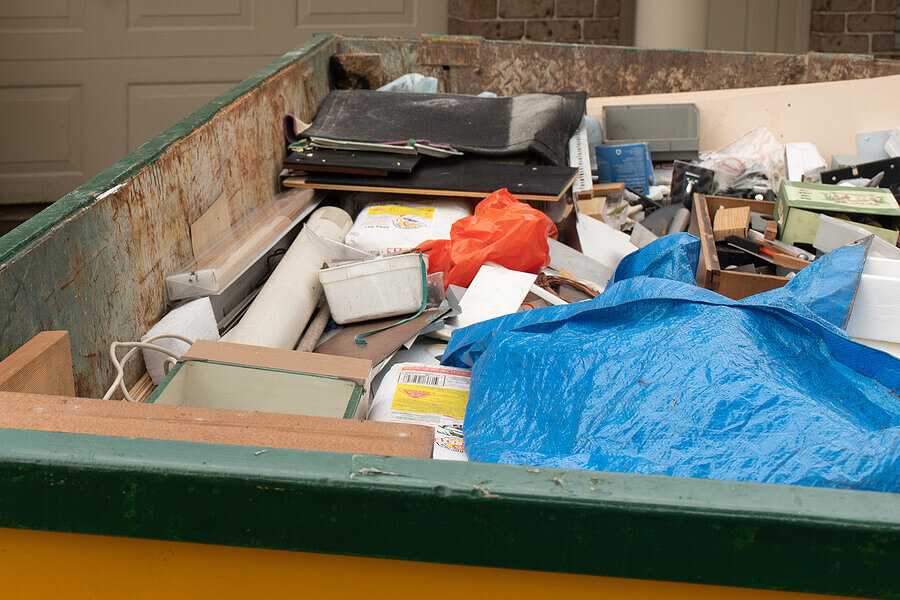 While there's technically no 'wrong' way to load a skip, disposing of your waste in an efficient manner will make things easier for everyone.
To utilise the volume of your skip bin, begin with flat objects before moving on to heavier items like household junk. Lightweight items such as garden waste and documents can then lay flat on top. To minimise the risk of your skip falling over, try to evenly distribute the weight of your items.
Choosing the wrong the skip hire company
Before rushing to book your skip hire, be sure to do your research. Look at customer reviews and speak to the company about how they can meet your specific needs.
At Forge, we pride ourselves in providing exceptional skip hire services to Leeds and the surrounding Yorkshire area. With a range of skip sizes to choose from, we'll make sure your house renovation or garden clearance goes as smoothly as possible.