Renovating a house from roof to cellar can be hugely rewarding – both personally and financially, if you get it right – but it's also one of the biggest practical challenges you can take on in life.
Here are ten things you need to know about house renovation before you start knocking down walls, which will hopefully help to keep you on the profitable side and prevent your pride and joy from turning into a money pit.
1. Plan ahead
It sounds obvious but so many people dive into renovating a house without planning. Of course if you're altering the exterior of the property, 'planning' also means getting permission from the local authority to make those changes, too.
2. Cracks and damp
If you're worried, get a full structural survey. The extra few hundred quid is nothing compared to the cost of a house severely damaged by subsidence or rot. In many cases it will not be anything serious, but it's worth it for the peace of mind.
3. Lighten the load
If you're altering load-bearing walls, do it right. Get the surrounding structure propped up and an RSJ installed to replace any removed section of load-bearing wall, and you can avoid cracks and even collapses.
4. Marks and sparks
Identify the location of any utilities in the walls, such as electricity cables and lighting loops, and mark them clearly to avoid drilling into them. In old properties you might want to consider rewiring and budget for this accordingly.
5. Waste with haste
Don't get bogged down in waste materials – get them out of your way and you can work faster with fewer obstacles. Hire a skip big enough to hold all of your waste or work with a local skip hire provider who can remove your skip when it's full and replace it with a new empty one so work can proceed.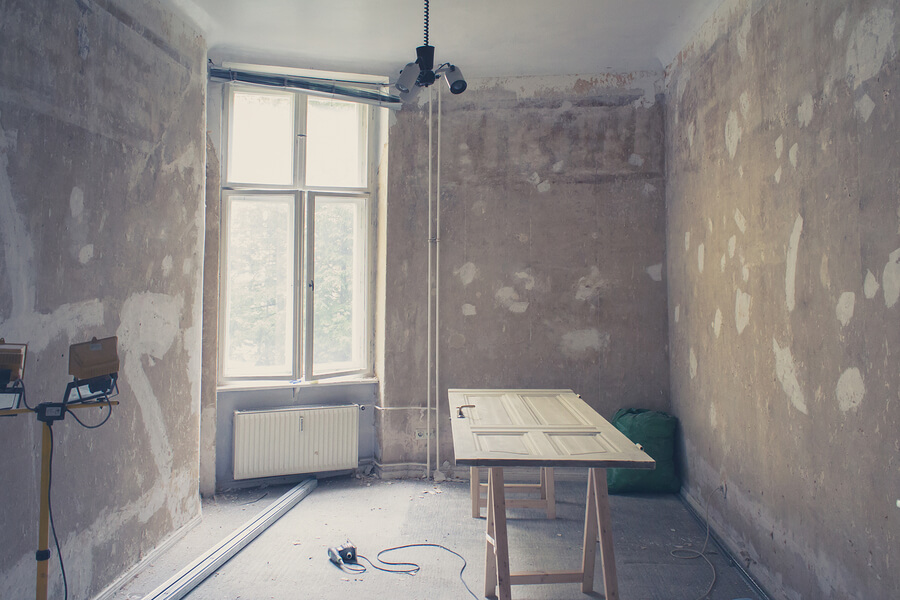 6. Replaster faster
Putting up new plasterboard is a good way to even out old brickwork if you want a smooth finish and don't want to keep the brick as an aesthetic feature – just remember if you're removing old plasterboard too, this is one thing that usually can't go in a hired skip, so check with your skip hire provider on that.
7. Keep cool and dry
A good way to avoid minor cracks in plasterwork in the future is to make sure the property is cool and dry when you decorate. If it's too hot or cold, and too humid, the plaster will likely contract at a later date, which can lead to small cracks between plasterboards, in corners, and around door frames.
8. Finishing touches
Budget a sensible amount for all the finishing touches that are often forgotten – light switches and plug socket switch plates, door handles, bathroom fixtures and even the tap fittings in your kitchen and bathroom, it can all add up to more than you'd think.
9. Make it your own
If you're redecorating to live in the property, put a personal touch on it – just remember the resale value for future! It's easy to personalise in ways you can remedy later, such as your choice of paint, small fixtures and fittings, or in removable items like cushions and vases.
10. Enjoy!
By the end of your home renovation, you'll probably be about ready to drop. So when it comes to the last day of your schedule, make sure you have a room completely ready to go, so you can kick back and relax once the builders and tradespeople have left, even if there's decorating to finish off in every other room of the house.